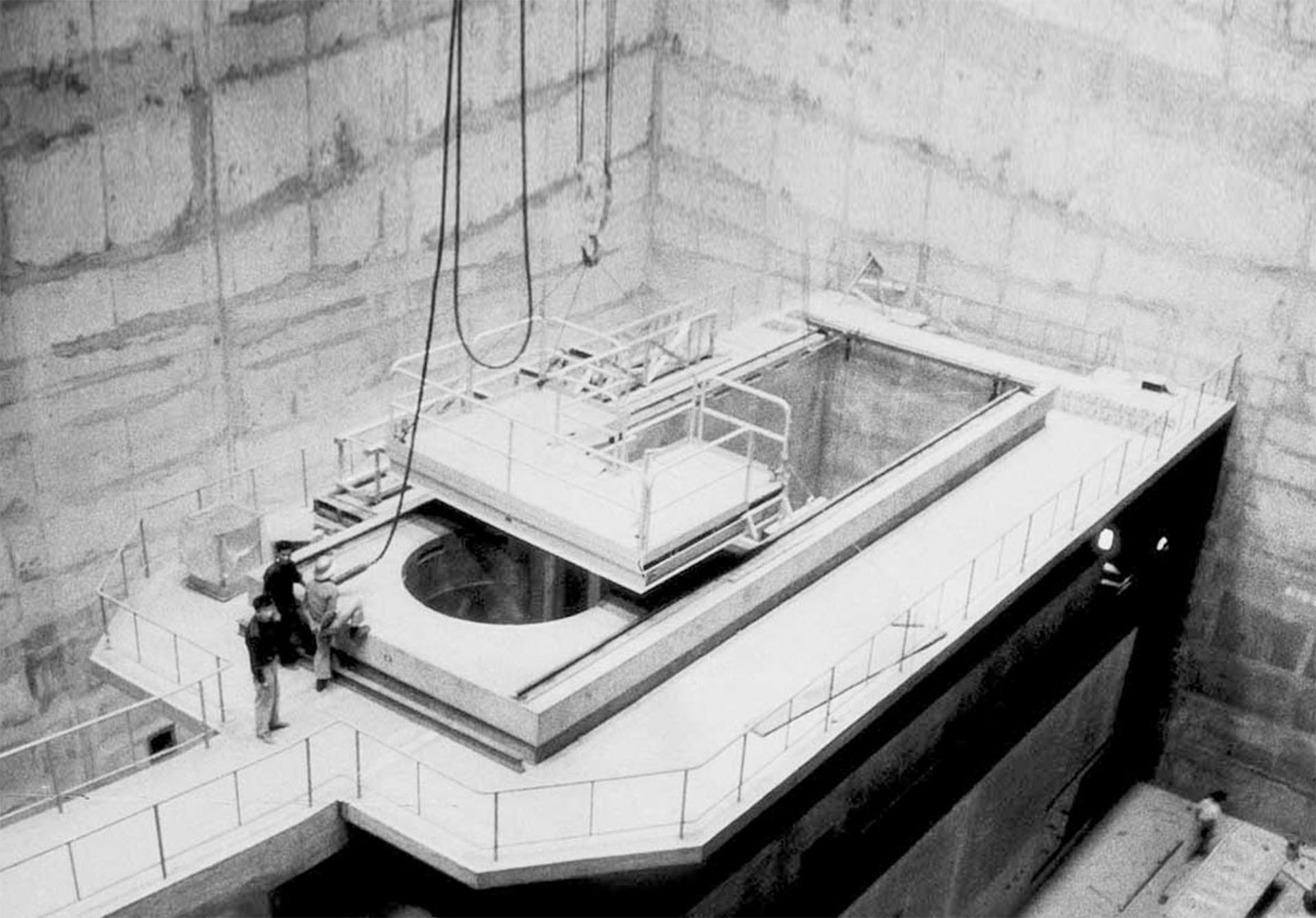 A vision: 1936–1940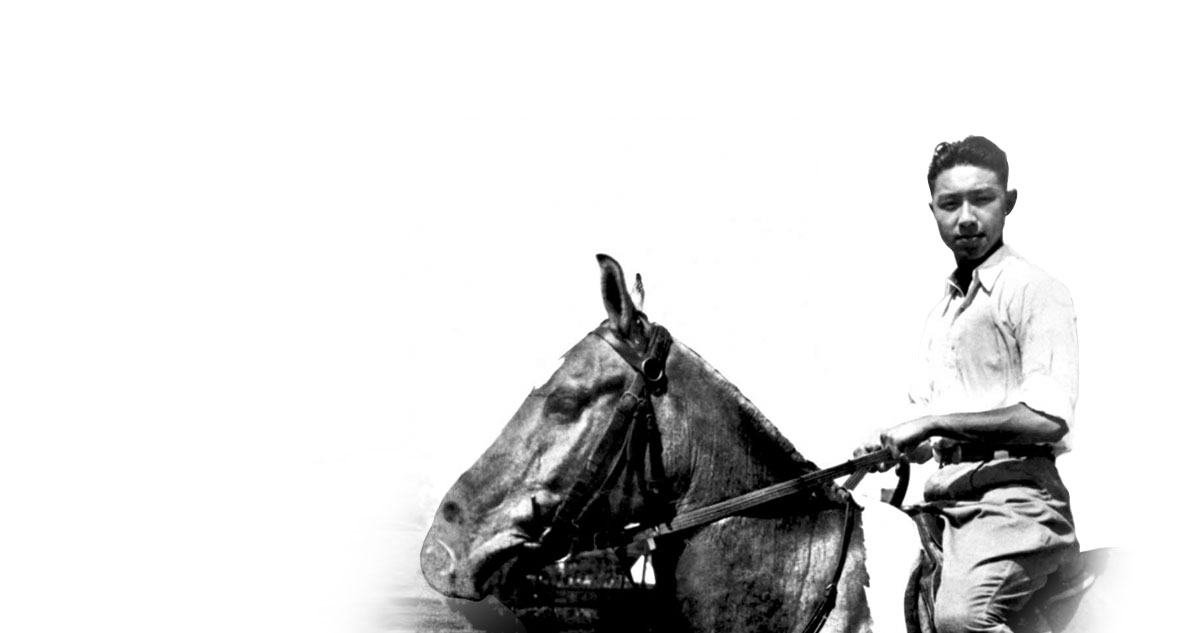 Throughout his life, Glyn T. H. Ing was inspired by the vision of a restored, rejuvenated, and affluent China – and he saw that engineering had a crucial role to play in the country's destiny.
In 1936, he graduated with a civil engineering degree from Shanghai Jiao Tong University, China's foremost engineering school. Early positions with the Lung-Hai Railway (now known as Longhai Railway) Management Bureau and the Chuan-Kang Transportation Bureau gave him exposure to China's war-torn border regions in the northwest and southwest at the height of the anti-Japanese resistance.
Beginnings: 1941–1947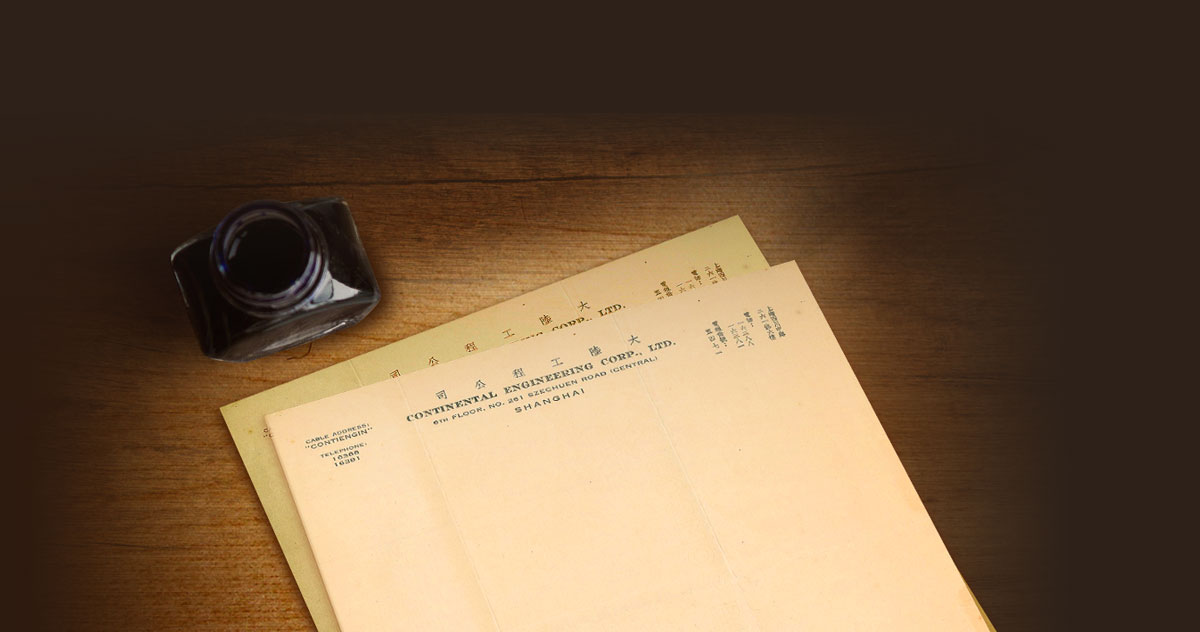 Ing set up the Wei Dah Corporation in 1941. Based in Chungking (also known as Chongqing), Sichuan Province, its main business was the construction of military bases, aircraft landing strips, and other defense facilities.
With the defeat of Japan and the end of the war in 1945, Wei Dah swiftly turned its attention to rebuilding the nation. In 1945, Wei Dah was restructured as Continental Engineering Corporation (CEC), a name that symbolized Ing's dream of bringing restoration, transformation, and prosperity to the continent. CEC's corporate headquarters relocated to Shanghai after the war, and set up branch offices in Nanjing and Taipei as its business grew.
Moving to Taiwan: 1948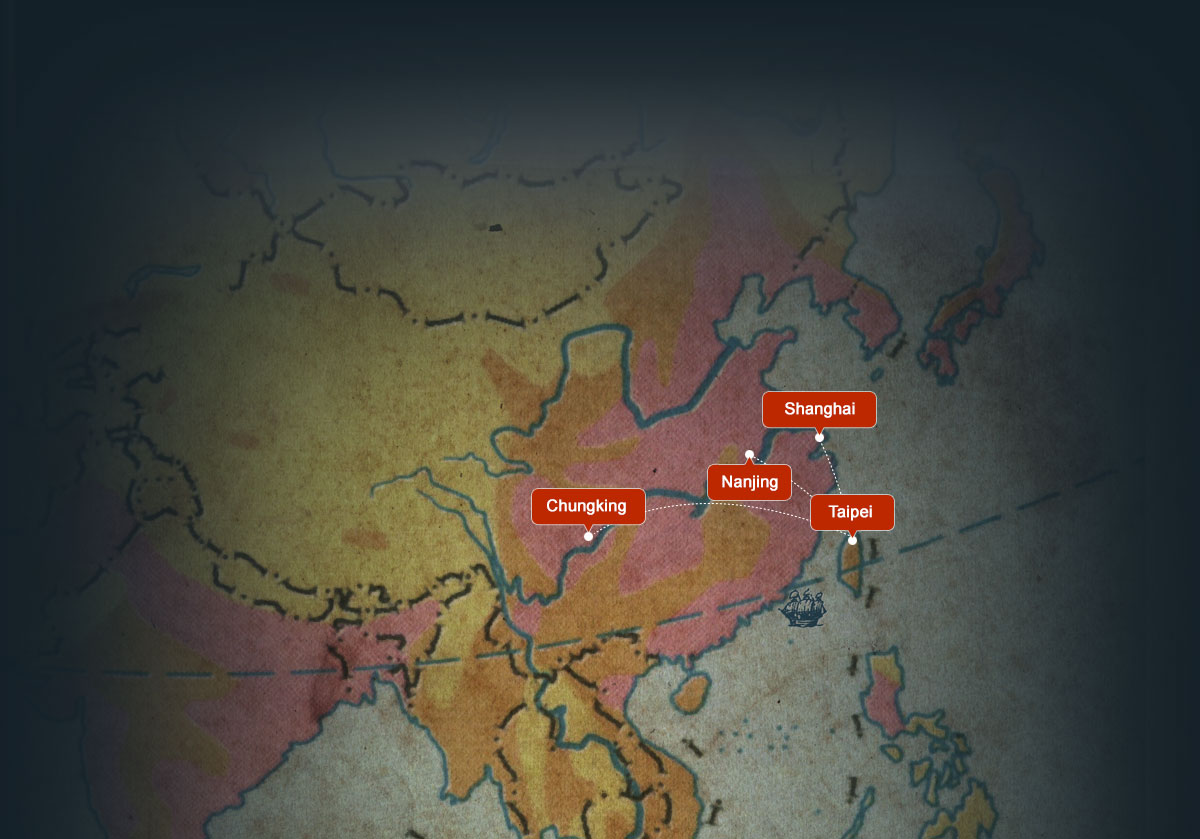 1948 was a year of rapid change in China's politics, when CEC moved its headquarters to Taipei and continued post-war reconstruction.
Growth and Transformation: 1949–1963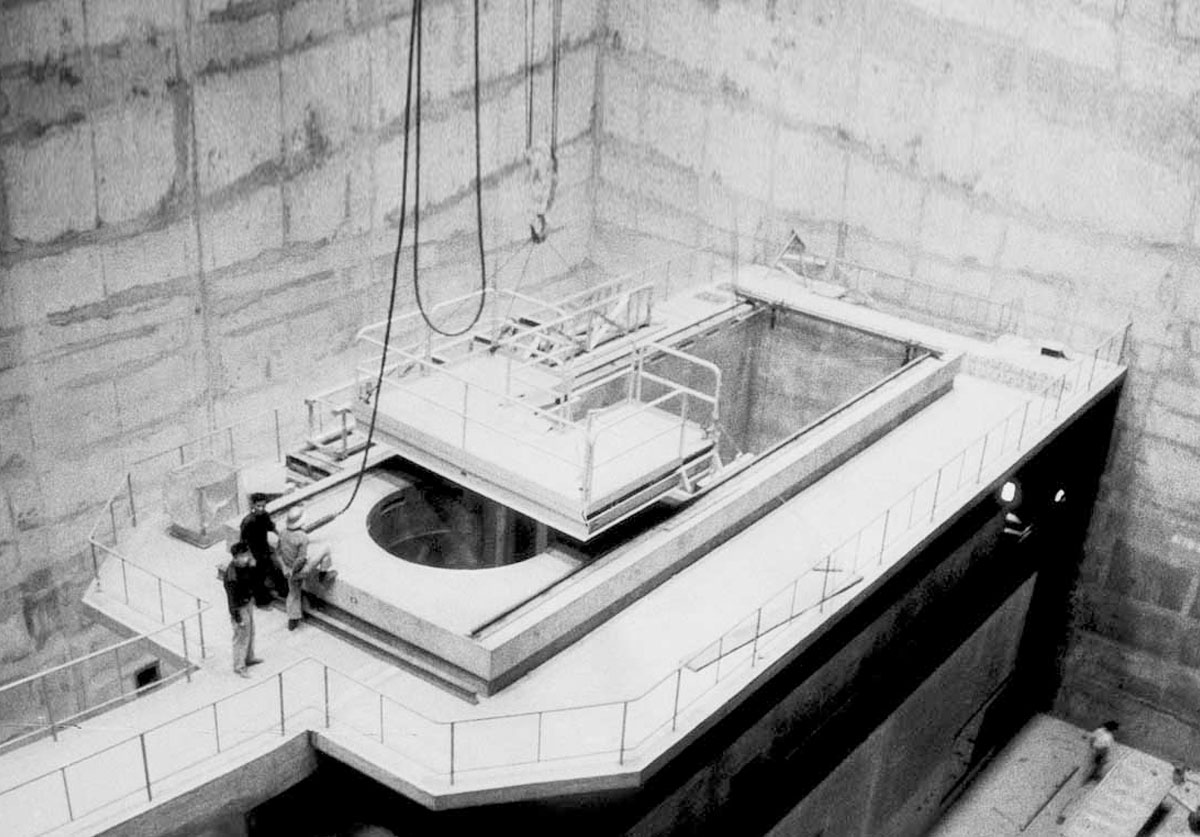 In 1949, Taiwan was still recovering from the Pacific War and there was huge demand for construction services. Both government-run and private construction companies experienced rapid growth.
From the beginning, CEC raised the industry bar with the deployment of advanced technology. One example was Prepakt concrete pile, the most advanced construction technique in the world at the time, which CEC used at National Tsing Hua University in the building of Taiwan's first nuclear reactor. Other major projects completed during this period included the Tunghai University dormitories designed by I. M. Pei; the Taipei Mosque; the 1,000-bed Taipei Veterans General Hospital; US military bases; Hsinchu and Ching Chuan Kang airport runways; various aircraft hangers; the Presidential Residence; and the Shihlin to Dachi tunnel.
New Markets: 1964–1985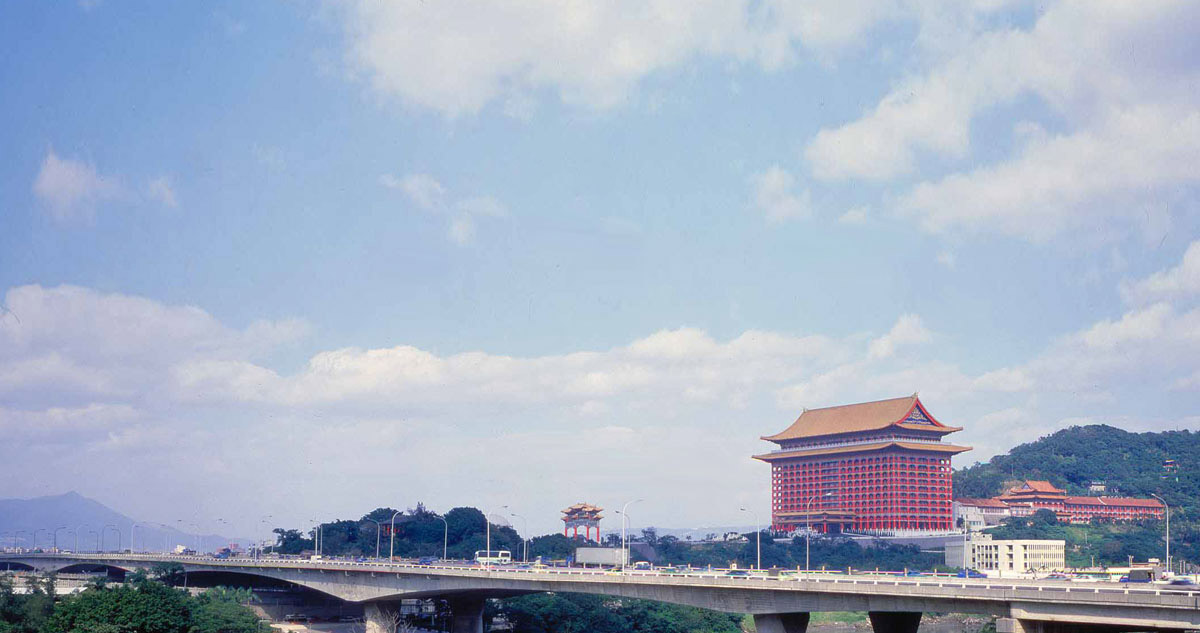 In 1964, the government granted veteran-run RESA Engineering Corp. an effective monopoly on public construction projects, eliminating private sector competition for government construction projects, prompting CEC to seek new markets overseas. It became the first construction company from Taiwan to enter the international market, winning contracts in Okinawa (Japan), Malaysia, Singapore, and the Middle East.
Domestic projects completed during this period included technically challenging works such as Taipei's iconic Grand Hotel, and the Yuanshan Bridge – the world's longest spanning, balanced cantilever, concrete structure bridge at the time. CEC also built Taiwan's first multistory residential complex, Kuang Wu Villa, in the bustling eastern district of Taipei, ushering in a new era of urban housing.
Succession and Change: 1986–1994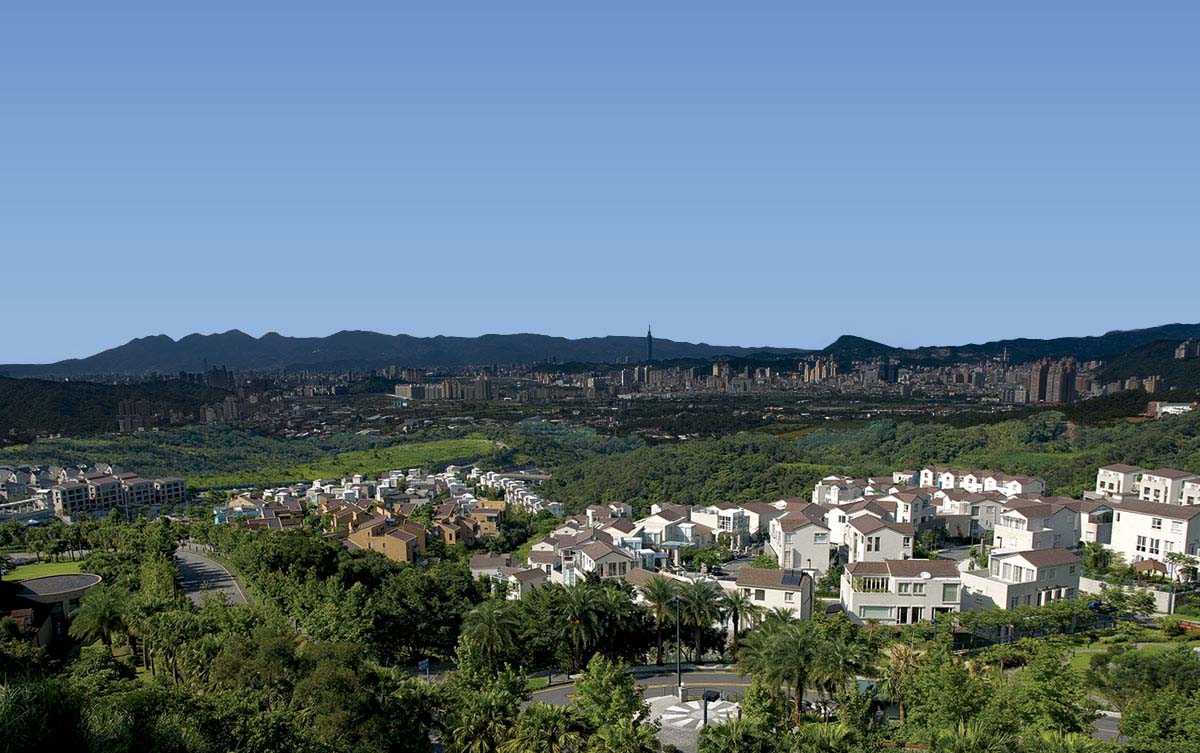 In 1986, Nita Ing was appointed president of CEC, with a mandate to turn the family-run business into a modern, professionally managed corporation. She recruited a new generation of dynamic senior management and with them set fresh strategic directions for the company.
CEC's projects continued to be among Taiwan's most technically complex, setting standards for advanced engineering and construction, environmental protection, and building efficiency. CEC was a key contractor for the Taipei Metropolitan Rapid-Transit (MRT), building its tunnels and underground stations, as well as taking on the construction of the Bitan Bridge. For this challenging project, CEC developed steel caissons for use in deep foundation excavation, winning the Construction Technology Automation Award for this innovation in 1992.
During this period, CEC diversified from civil engineering and reenergized its property development business, creating several iconic projects including the award-winning community development – "The Village."
In 1994, CEC became a publicly listed company on the Taiwan Stock Exchange, a key step that helped it build the financial scale and other resources required for larger and more complex civil engineering projects.
Rapid Growth: 1995–2004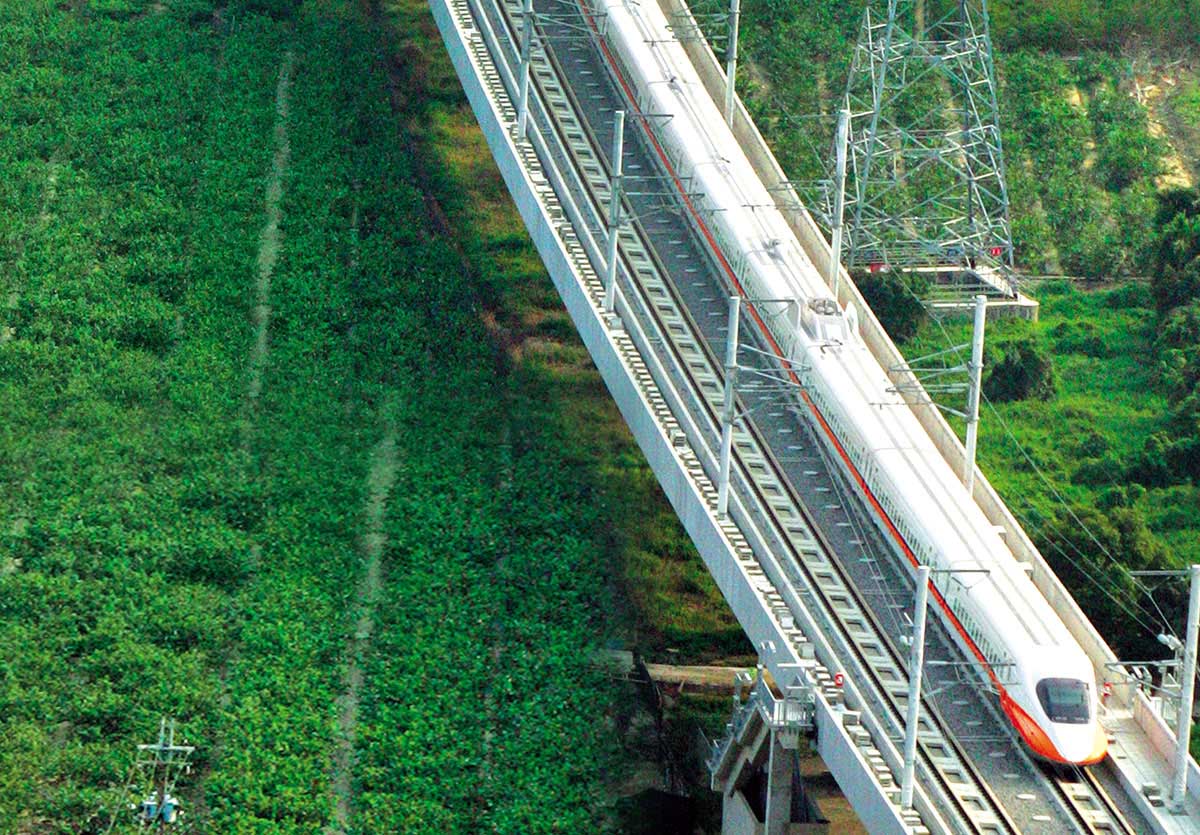 In 1998, CEC was one of the principal consortium investors and contractors in the world's then-largest build-operate-transfer (BOT) project, the Taiwan High Speed Rail. This project was the island's most significant infrastructure project in decades and dramatically improved intra-island transportation. CEC's role was to construct the viaduct section from Yuanlin in Changhua County to the city of Chiayi – a total of 79.4 km or approximately 25 percent of the system's route length – as well as two technically challenging high-speed rail stations at Wuri in Taichung and Zuoying in Kaohsiung.
In 1999, CEC was awarded its first turnkey project, Taipei MRT Tucheng Line Extension contract CD550. This included civil construction, track, rolling stock, signaling, power supply, system integration, testing, and commissioning.
Both rail projects gave CEC the opportunity to partner with leading German and Japanese contractors, improving CEC's capabilities in the design, construction, project management, and execution of large-scale projects. Such partnerships also helped build the foundation for CEC's continuing overseas expansion.
Expansion and Reposition: 2005~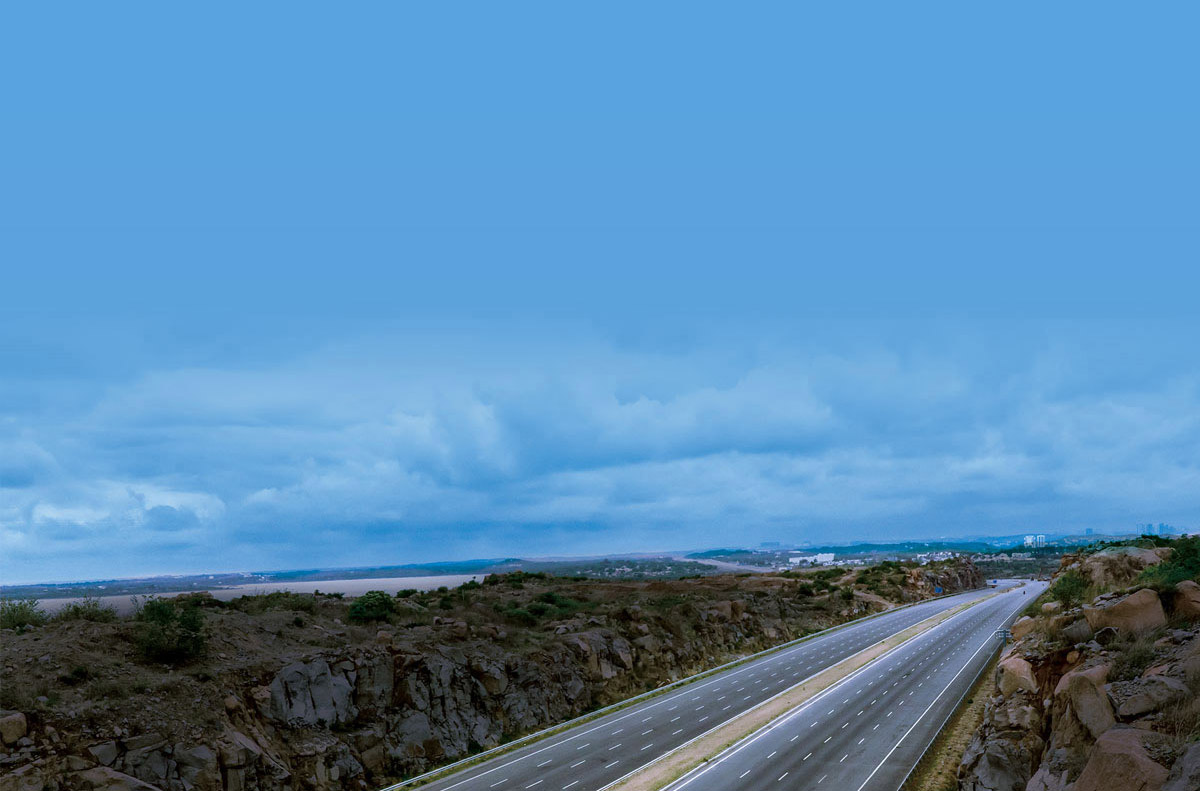 In 2005, CEC accelerated its exploration of international markets, expanding its operations to India, Hong Kong, Macau, and Malaysia, where it was awarded a number of transportation and environmental projects.
The following year, CEC acquired a foothold in the US market through the purchase of a significant interest in the American Bridge Company, maintaining the relationship until it divested its interests in 2020.
In 2007, Nita Ing was elected chairman of the board, and over the next few years led a reorganization of the corporate structure to better reflect strategic goals both domestically and internationally. The year 2010 proved crucial, with the establishment of Continental Holdings Corporation (CHC) to manage CEC and its affiliated companies. CHC was listed on the Taiwan Stock Exchange, with CEC subsequently delisted and made a subsidiary of CHC, giving the former greater focus on the civil engineering and construction business.
In 2020, CEC celebrated its 75th anniversary, reflected on its legacy of innovation and growth, and showed its readiness for the next phase of its development.
In 2021, CEC had a record backlog value of NT$74 billion (approximately US$264.3 million) . Projects completed or in the pipeline ranged from civil infrastructure construction, condominiums, office high-rises, hospitals, and factory buildings, to five-star hotels, shopping malls, and other large structures.
In 2022, CEC's parent company, Continental Holdings Corporation (CHC) was elected the sole corporate director of CEC. Through this change CHC aims to centralize its managerial power over its subsidiaries, which will hence no longer have their respective boards of directors and each will be governed by a sole corporate director and a sole corporate supervisor. Nita Ing remains the Chairman of CHC and continue guiding CEC and other subsidiaries.