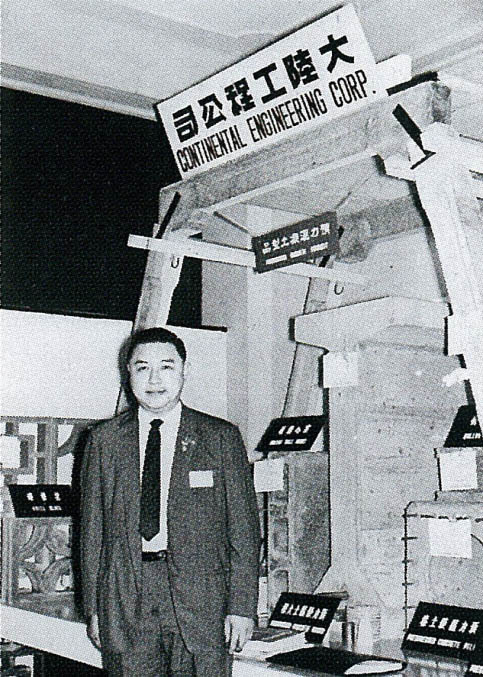 Ing at the Taipei branch office
Glyn T. H. Ing
Founder, Continental Engineering Corporation
When I look back upon my life, I recall the hard times as vividly as the affluent, energetic society of today. These memories are a part of me. These are the essence of what we have built–of whatever structures, whatever hard work, whatever technological challenges we have faced, and whatever human failings we have had. These are what have prevented me from entertaining any idea of retreat.
In the post-war era, Taiwan's civil engineering industry rebuilt an island and delivered world-class infrastructure, reflecting the needs and aspirations of one of Asia's most dynamic economies. Synonymous with that achievement is the person and legacy of Glyn T. H. Ing, who shaped the industry through his example, vision, and sheer force of personality.

The company he founded, Continental Engineering Corporation (CEC), built some of Taiwan's most technically ambitious structures and became the first civil engineering company from Taiwan to explore international markets. Ing's values and determination infuse the forward-looking global enterprise CEC has become today.
Vision and Ambition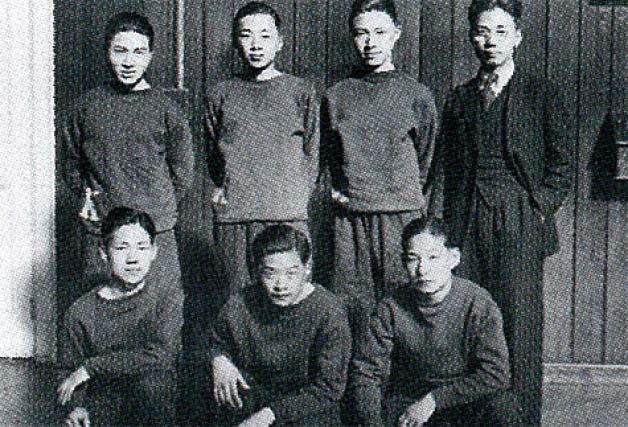 Ing (upper row, second from the right) studied at Shanghai Jiao Tong University
In the early years of the 20th century, China was impoverished and politically divided. Born into this troubled era in 1914, Glyn T. H. Ing saw transport and industry as the vital tools that China would need for stability, transformation, and growth, with civil engineering as the best way to provide them.
A native of Pingyang County in Zhejiang Province, Ing entered China's most prestigious civil engineering school, Shanghai Jiao Tong University, in 1932, at the age of 18. Graduating four years later, he found work as an engineer for both the Lung-Hai Railway (now known as Longhai Railway) Management Bureau and the Chuan-Kang Transportation Bureau, in China's northwest and southwest border regions respectively. The positions gave him experience on some of the country's most challenging and ambitious transport projects during the height of the anti-Japanese war.
By 1941, Ing was ready to set out on his own, founding the Wei Dah Corporation in Chungking (also known as Chongqing). Wei Dah primarily built military facilities, but with the Japanese surrender and the end of World War II, Ing decided to use his engineering and commercial abilities to rebuild and transform the nation. The new name he chose for the company, Continental Engineering Corporation, reflected the territorial sweep of his ambitions of a reborn, newly prosperous China.
In 1948, in reaction to the Chinese Civil War, Ing moved CEC to Taiwan, where he threw himself into building and civil engineering projects that became a byword for technical innovation and quality.
Building a Legend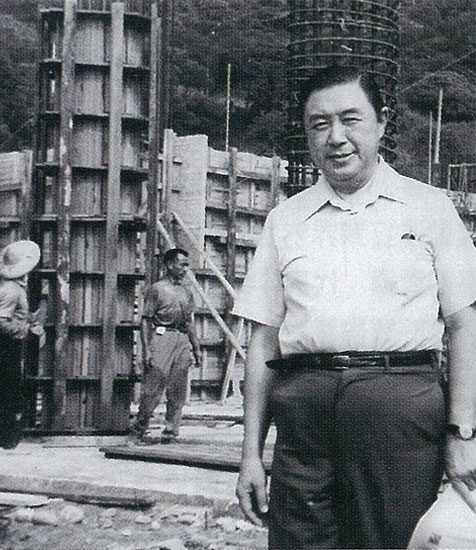 Ing often visited project sites to ensure high standards for construction quality
Over the next five decades, until his passing in 1994, Ing dedicated himself to raising standards in the construction industry in Taiwan through projects embodying world-class design. Intrinsic to his thinking was the notion that integrity, quality, discipline, and innovation should be the cornerstones of his business, and these remain the chief assets of our corporate culture today.
When it came to fair dealing, Ing was uncompromising, believing in meeting his contractual commitments even when it meant making a loss. A hallmark example of this was Hao Ran Mansion, which was sold on a pre-construction basis. As construction work began, the price of labor and materials skyrocketed, but instead of renegotiating prices with the clients, Ing insisted on completing the project on time at the original price, with no sacrifice of quality. This sort of conduct earned him tremendous trust and goodwill from clients.
Another core principle was self-discipline, which for him meant corporate as well as personal self-discipline. Ing always carried a hammer with him, visiting construction sites and tapping on structures himself, looking for defects that might have been missed, and pointing out any flaws in a famously blunt manner. By leading from the front, Ing laid the foundation for CEC's reputation for quality.
He was also willing to take the time it required to achieve the highest standards. In 1984, the company obtained permission to build a 100-hectare residential development. Instead of starting construction quickly to maximize returns, Ing took 15 years and spent millions to integrate the development with its natural surroundings, minimize environmental damage from construction, and build a community reflecting an aspirational lifestyle that blended ecology and comfort. The result was "The Village", an award-winning community and a triumph of geotechnical engineering that set new standards in landscaping, construction quality, and architectural design. It became an icon of the founder's relentless drive for quality, and one of CEC's most cherished projects.
Advanced Technology, New Ideas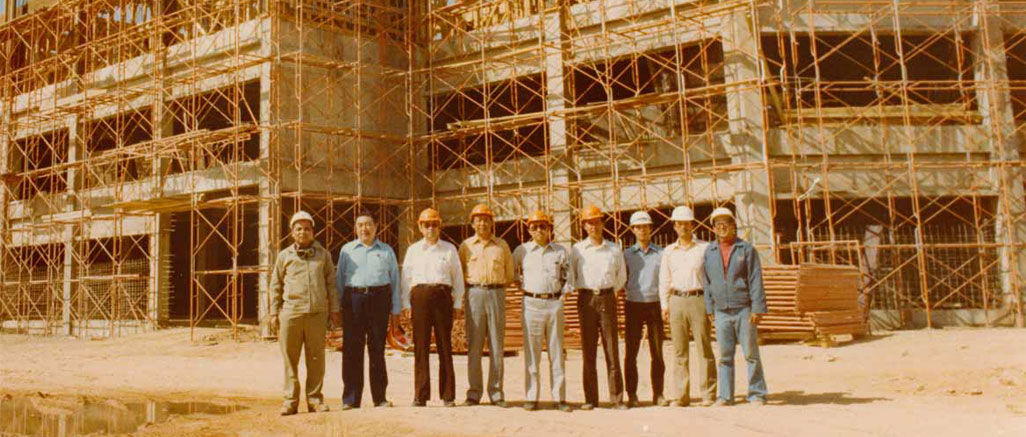 Ing (second from the left) with CEC engineers at the Postal Center of Riyadh
Ing consistently incorporated cutting-edge construction technologies into his projects – a radical idea at a time when Taiwan was a still a developing and a largely agricultural society.
From the late 1950s, Ing began working with international partners. He was the first to introduce Prepakt concrete pile from the US, used in the construction of Taiwan's first nuclear reactor. CEC was the first contractor in Taiwan to manufacture concrete masonry blocks using German technology. The company also pioneered the hollow beam technique in building construction, which became a model for the construction industry in Asia.
Starting in 1964, Ing began working on construction projects in Okinawa (Japan), Malaysia, Singapore, Saudi Arabia, and other locations overseas. Since then, CEC has grown into Taiwan's leading construction company, expanding the founder's regional vision to one of global dimensions.
Within Taiwan, CEC became a vector for new ideas. In 1965, it built Taiwan's first multistory residential complex, Kuang Wu Villa–a project that kickstarted the development of Taipei's eastern district. In 1975, CEC introduced the Freyssinet pre-stressing system, through a Japanese licensee, in the construction of the 1,452-meter Yuanshan Bridge. It had the longest span and largest surface area of any balanced cantilever, pre-stressed, concrete structure bridge in the world at the time.
Public Service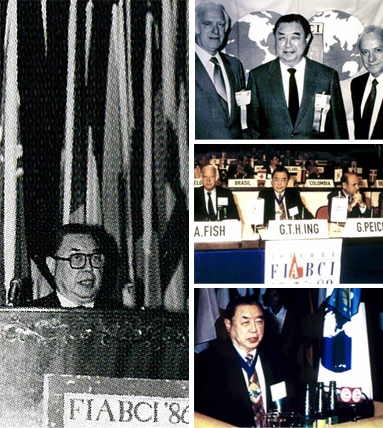 Because of his reputation for integrity as well as his commitment to world-leading technology in civil construction, our founder was invited to serve in leadership roles in industry associations domestically and internationally. He became a strong voice representing Taiwan in international construction organizations at a time when Taiwan was diplomatically isolated.
From 1986 to 1988, Ing was the chairman of the International Federation of Asian and Western Pacific Contractors' Associations (IFAWPCA).
From 1988 to 1989, he was president of the International Real Estate Federation (FIABCI), and focused on raising construction and living standards in developing nations. He personally funded several important studies by UN experts, including global surveys of low-income housing, housing for the elderly, and the relationship between environmental protection and property development.
From 1991 to 1993, Ing was chairman of the Confederation of International Construction Associations (CICA). CICA members include contractors from the US, Canada, Europe, and Saudi Arabia. During his term of service at CICA, Ing lobbied for better industry practices, and encouraged and assisted developing countries in infrastructure construction.
A Humble Man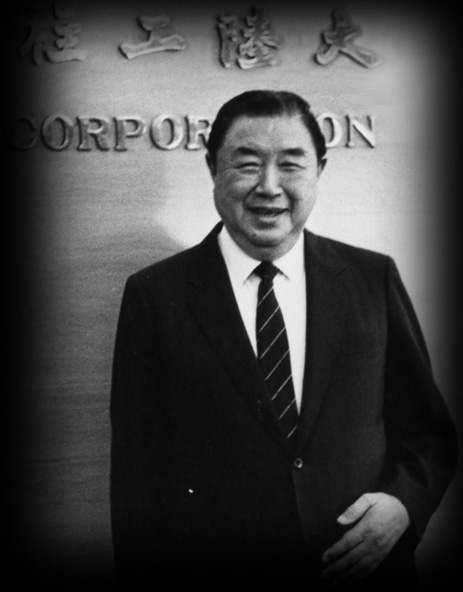 Throughout his life, Ing was a compassionate employer with keen powers of observation. When visiting a potential new market, especially in developing countries with scant data, he would conduct his own surveys of living standards, often using the price of eggs in the local markets as a benchmark.
Ing cared deeply about living conditions in urban slums, visiting cities in Mexico, Nepal, and India to understand the needs of low-income communities. He worked with many of his peers in the construction industry around the world to develop solutions.
Despite his success, he was a humble man who wore a US$12.95 CASIO watch for more than 20 years. Insisting to the end on keeping a low profile in his personal life, he passed away on April 27, 1994, at the age of 80, leaving a profound legacy.
"Construction involves wisdom and perseverance. We create structures that organize time and space. What we do must withstand the test of time and lead to the betterment of humankind."
— Glyn T. H. Ing