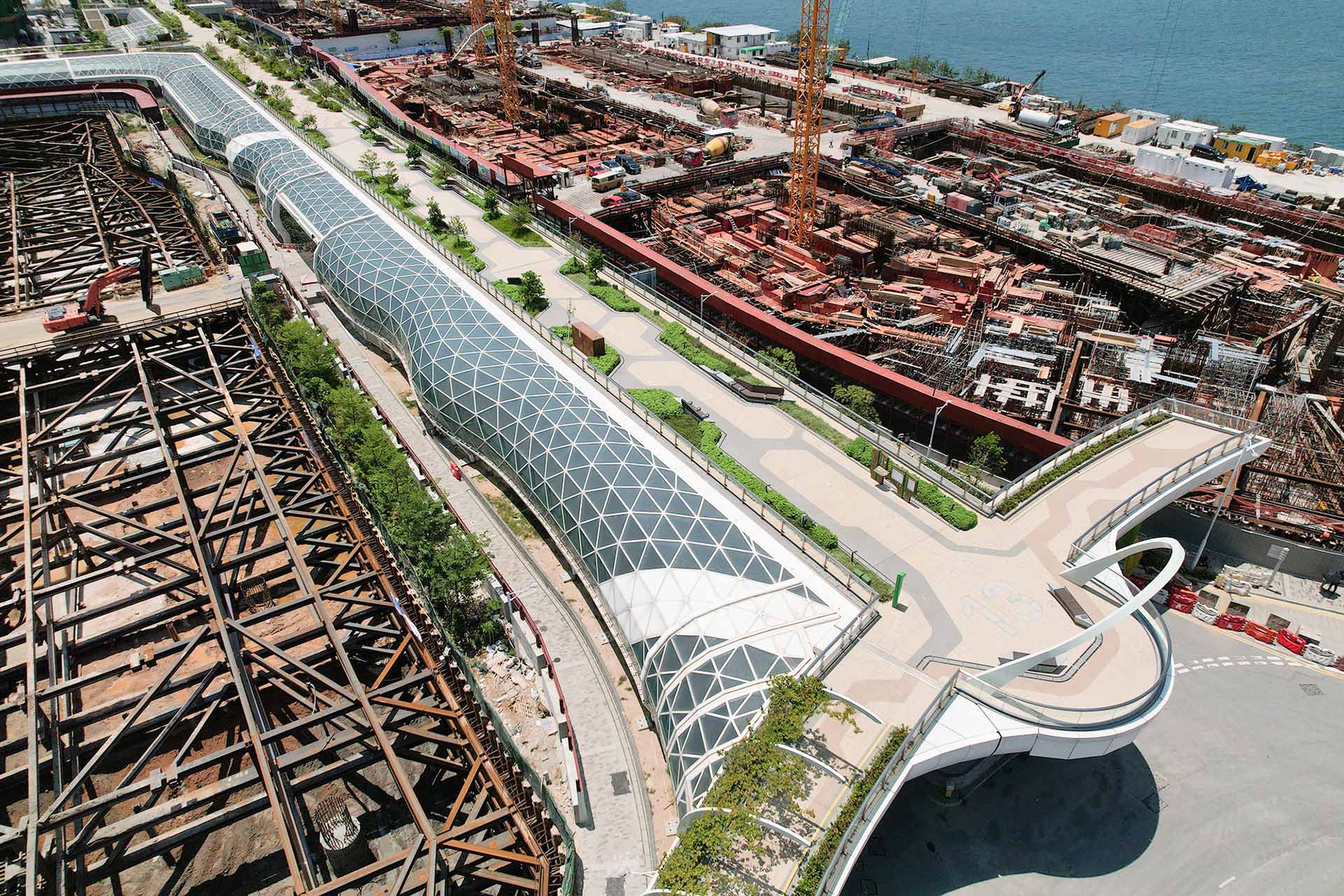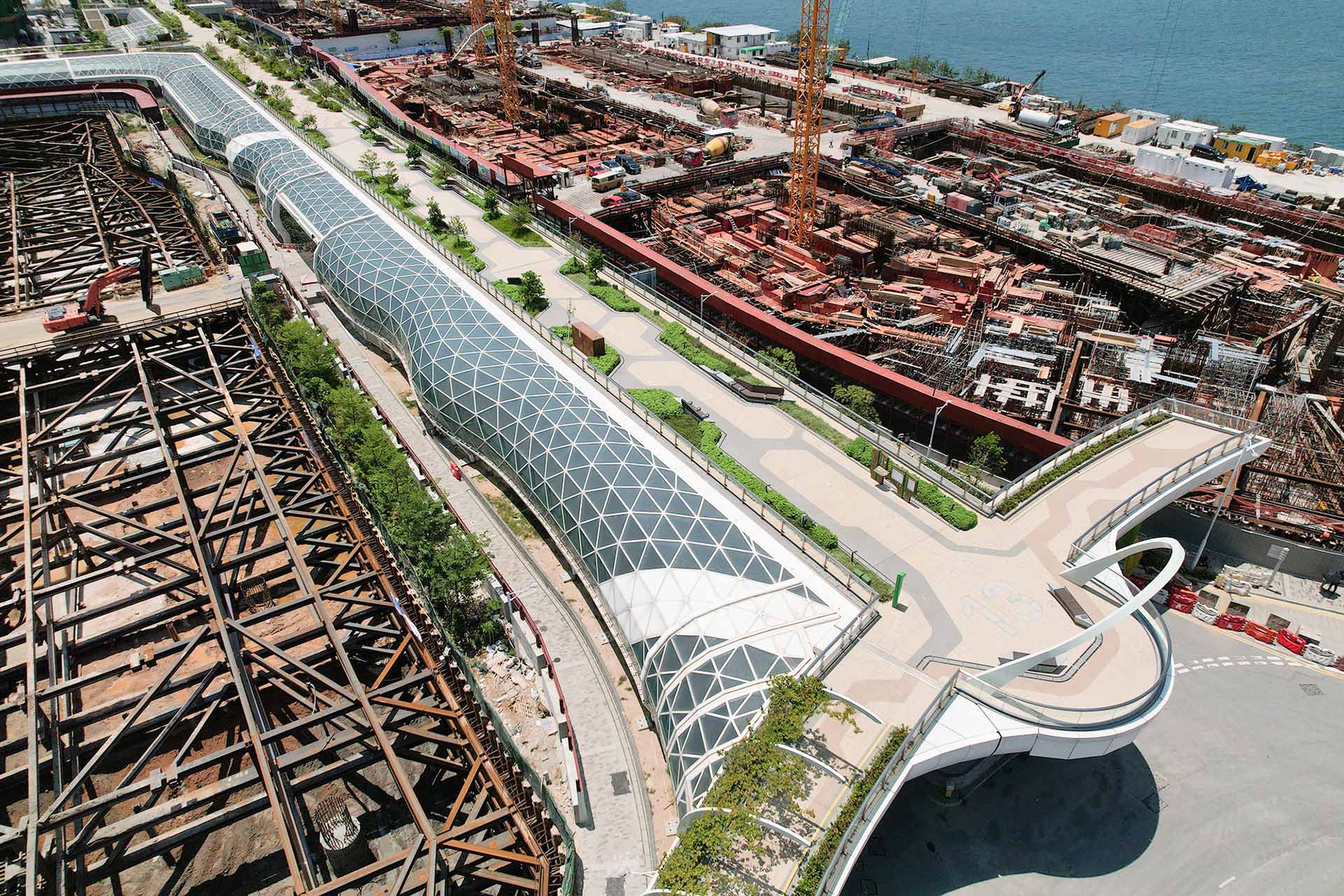 Featured Projects / Civil Engineering
Kai Tak Development: Stage 2
Former South Runway
The Kai Tak development, including the former Kai Tak airport site, was divided into 3 stages, aimed at transforming the 320-hectare former airport into a new business and residential hub with a multipurpose sports complex, metro park, and cruise terminal.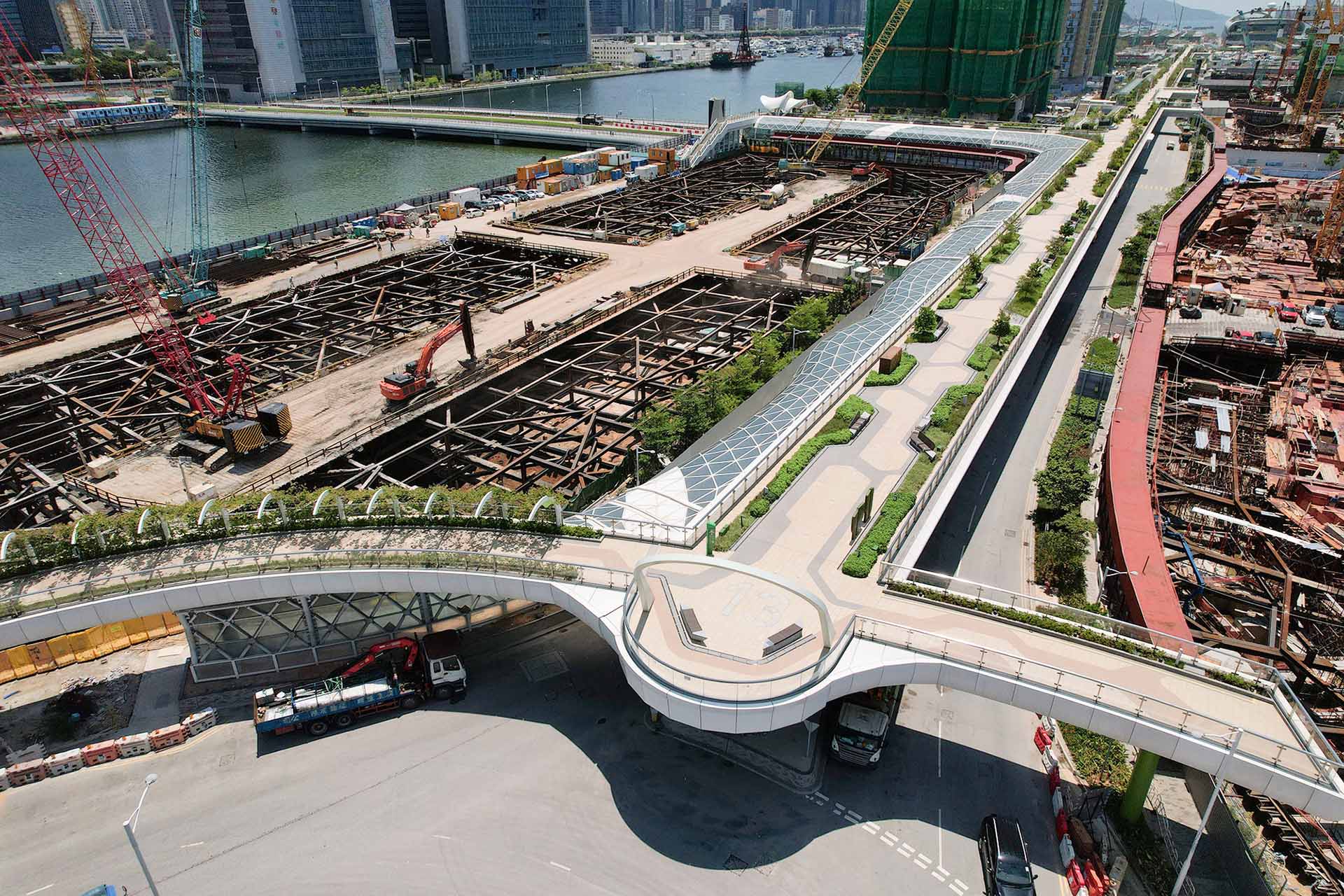 As part of Stage 2 of the project, CEC, in a joint venture with Chit Cheung Construction Co., Ltd., was the design-build contractor for the South Runway area of the former Kai Tak Airport.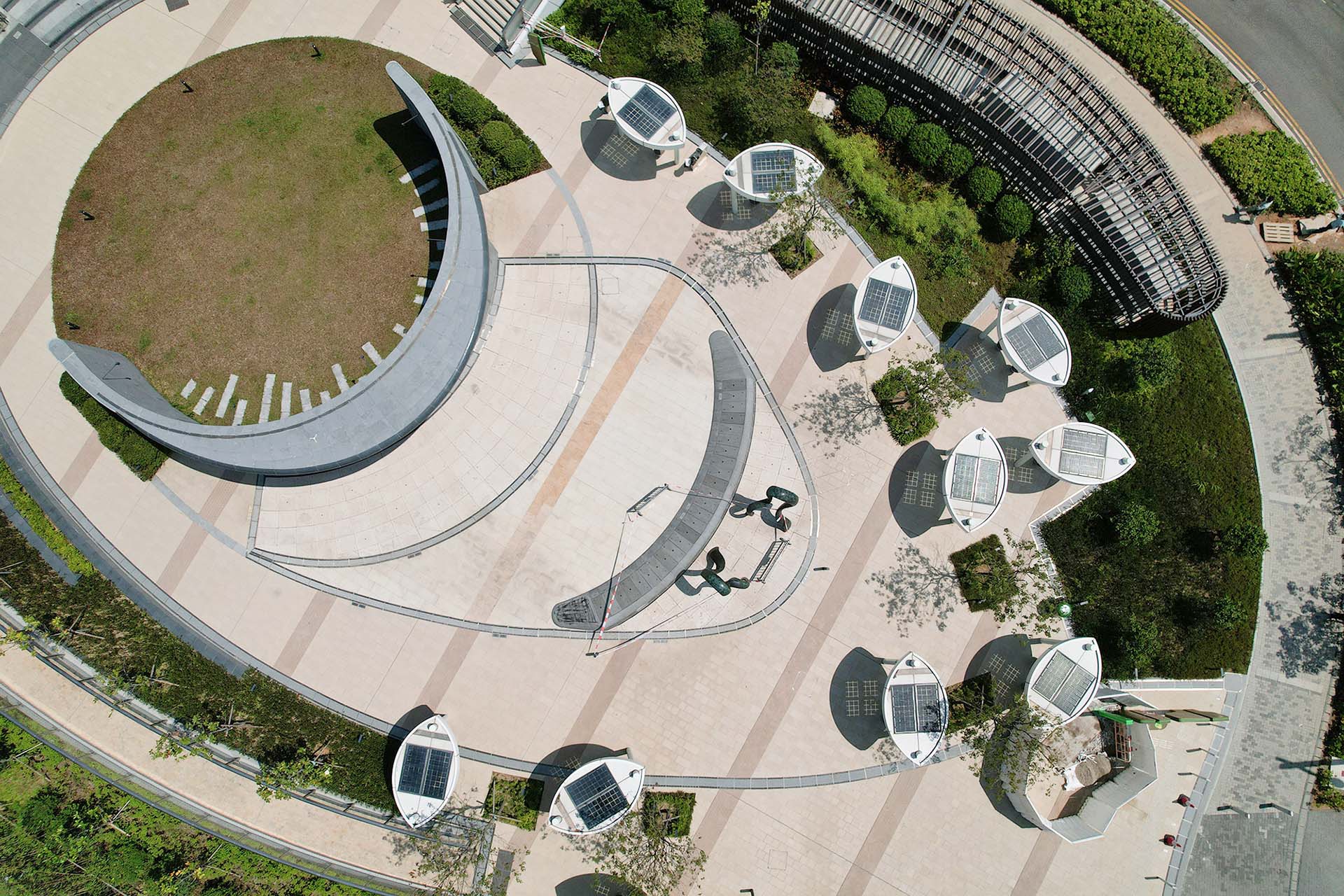 This project involved large-scale infrastructure development, including an elevated landscaping deck, the improvement of three road junctions in Kowloon Bay, sewerage and drainage works, drainage outfalls, and water main and utility installation. The new development features 1.4 km of dual, two-lane district roads; 410 m of footpaths enabling safe pedestrian crossings; 590 m of two-lane access roads; and roadside noise barriers with a total length of about 1.1 km integrated with the elevated landscaped deck.