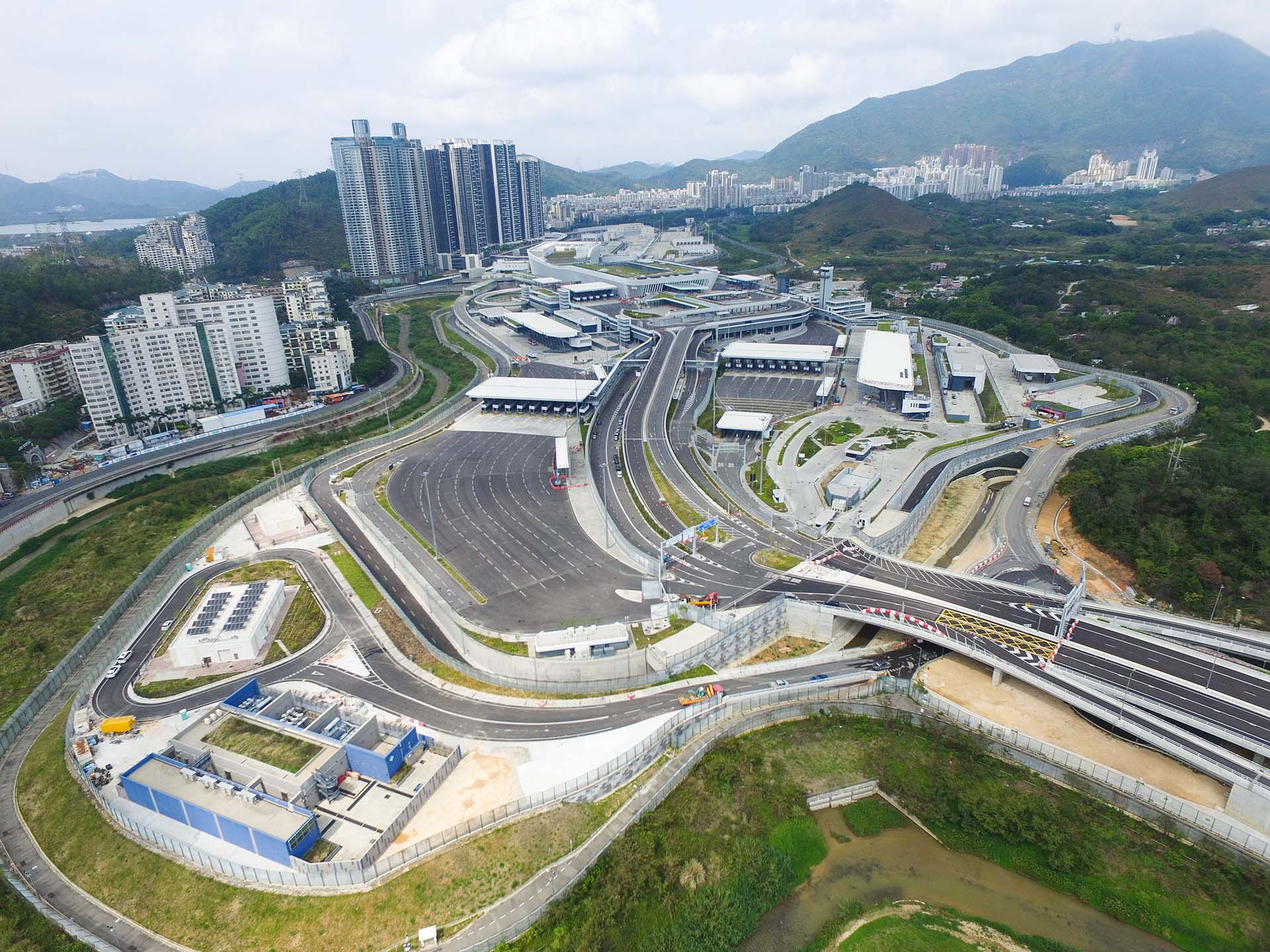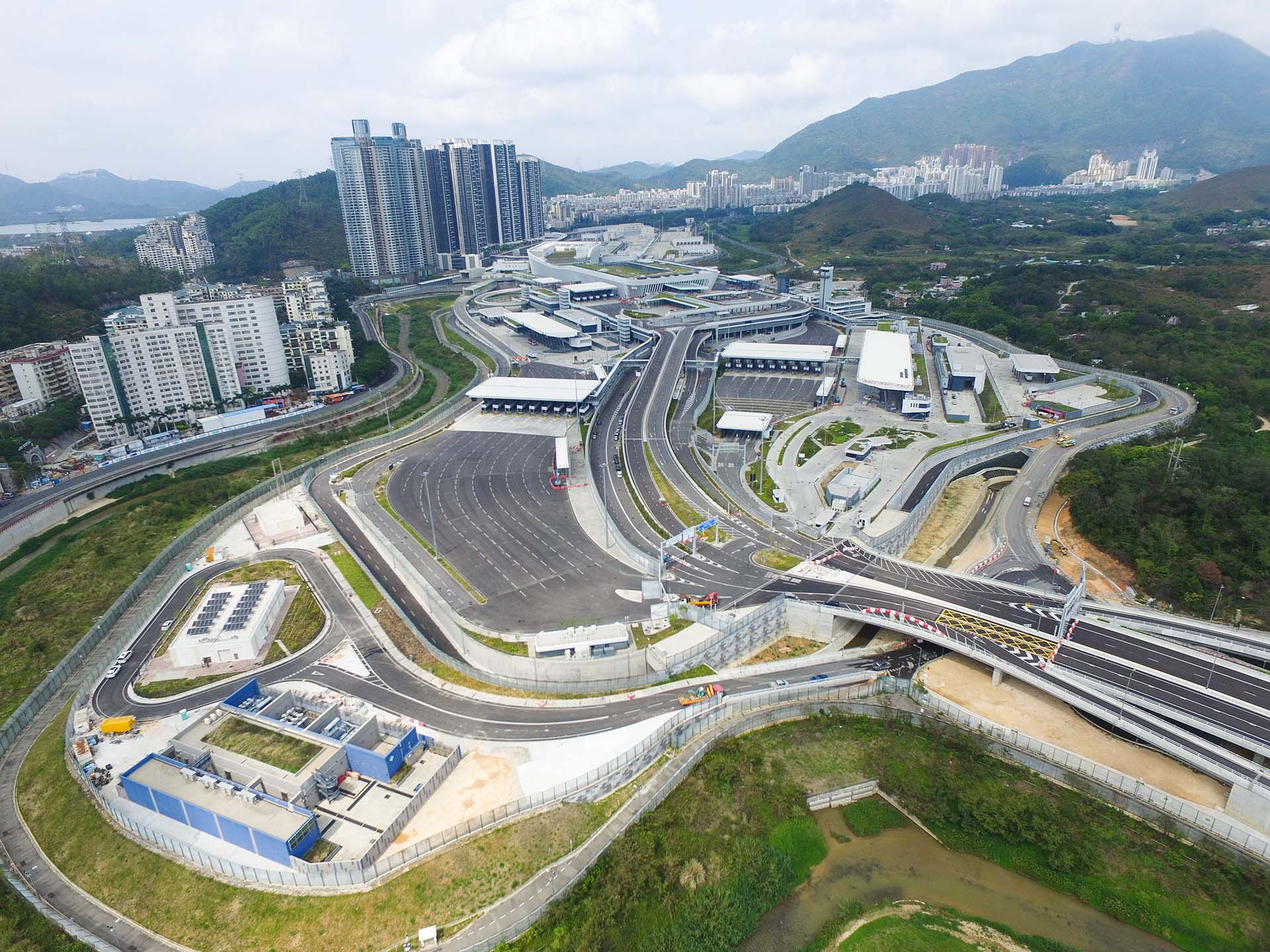 Featured Projects / Civil Engineering
Liantang / Heung Yuen Wai Boundary Control Point Contract 6
A vital journey made smoother
The Liantang/Heung Yuen Wai Boundary Control Point (BCP) project was launched to improve cross-boundary traffic flow between Hong Kong and Shenzhen. CEC, together with its joint venture partners China Road & Bridge Corporation and Kaden Construction Ltd., were entrusted with the contract for the main carriageway connecting Sha Tau Kok Road and the BCP at Heung Yuen Wai, which involved the construction of a 4.6 km dual two-lane trunk road – including 3.3 km of viaducts and a 700 m tunnel.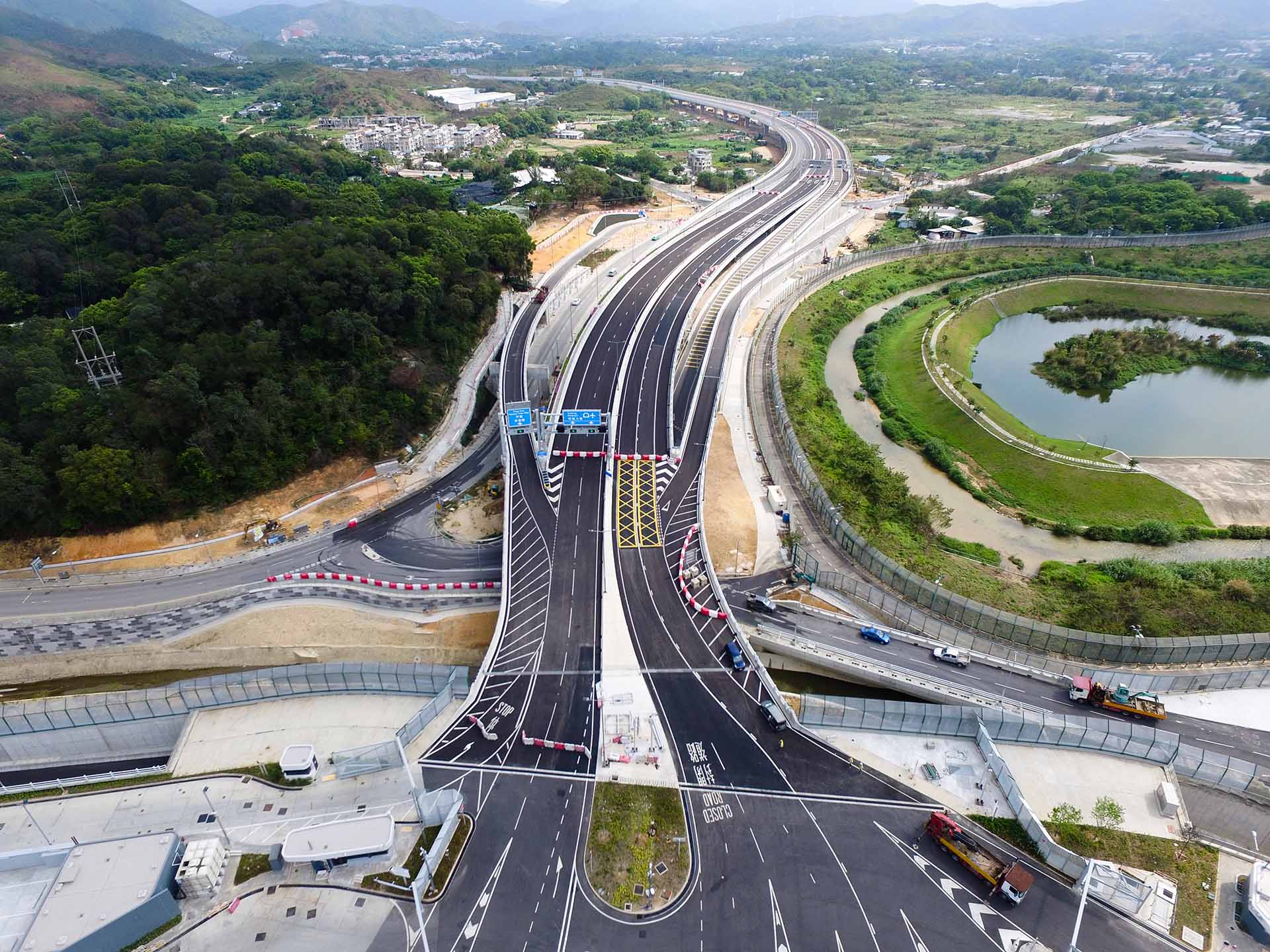 The contract, which employed techniques including precast segmental erection of viaduct girders as well as drill and blast tunneling method, showcased CEC's extensive viaduct and tunneling experience.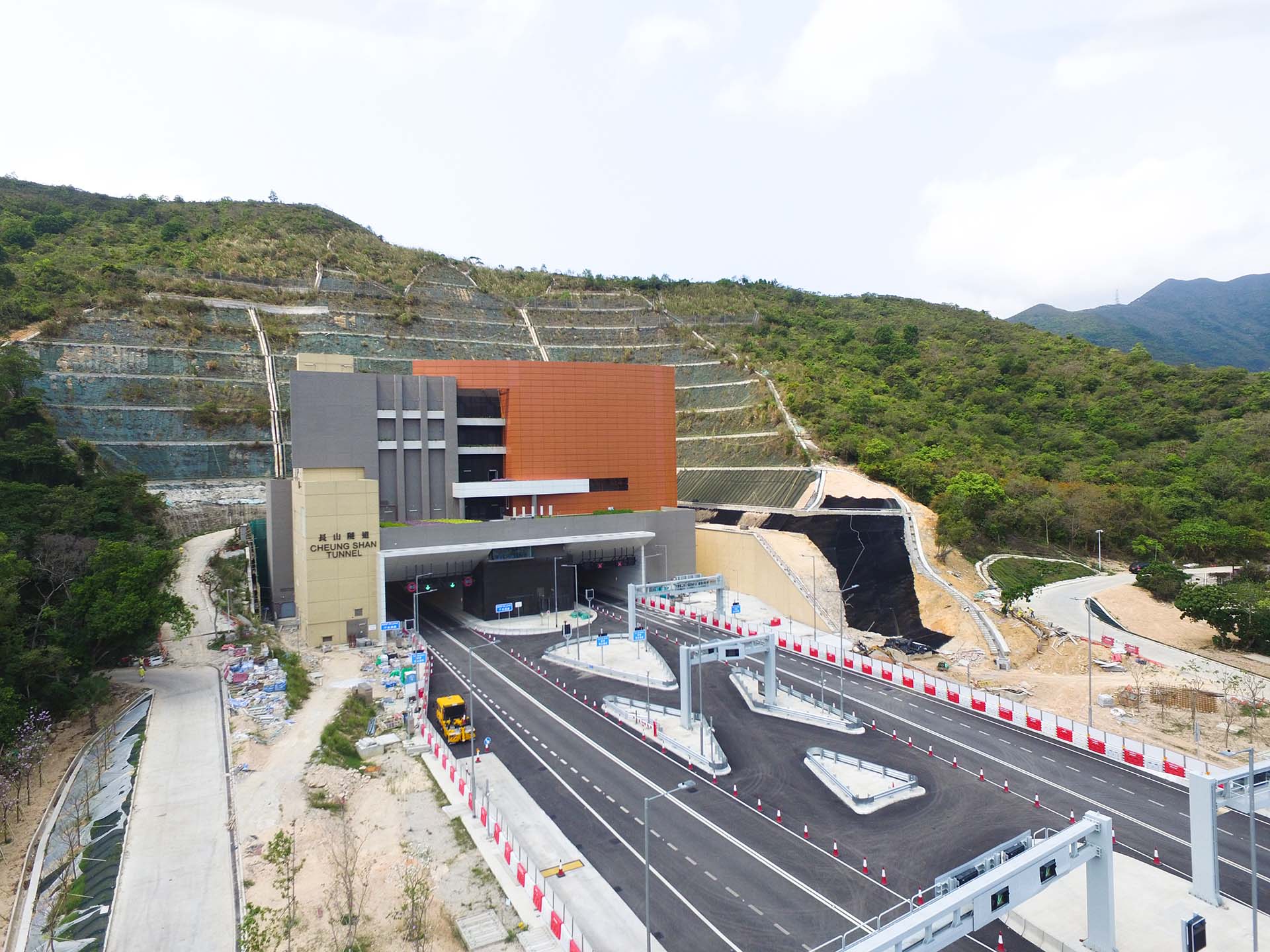 The new trunk road, an artery for the eastern New Territories of Hong Kong and its associated structures, has significantly reduced travel time between Hong Kong and eastern Shenzhen, and will facilitate ongoing business activities between the two cities.