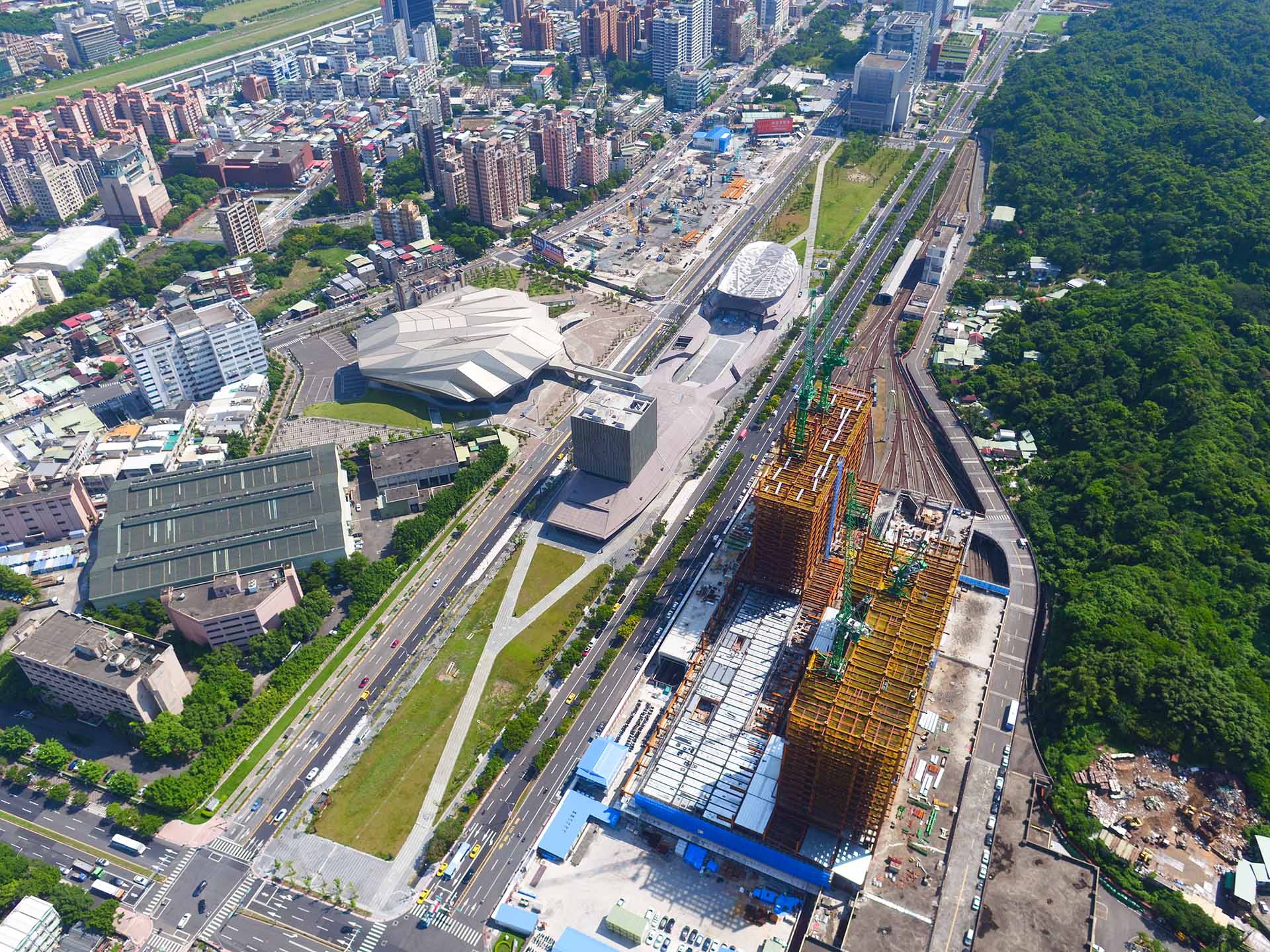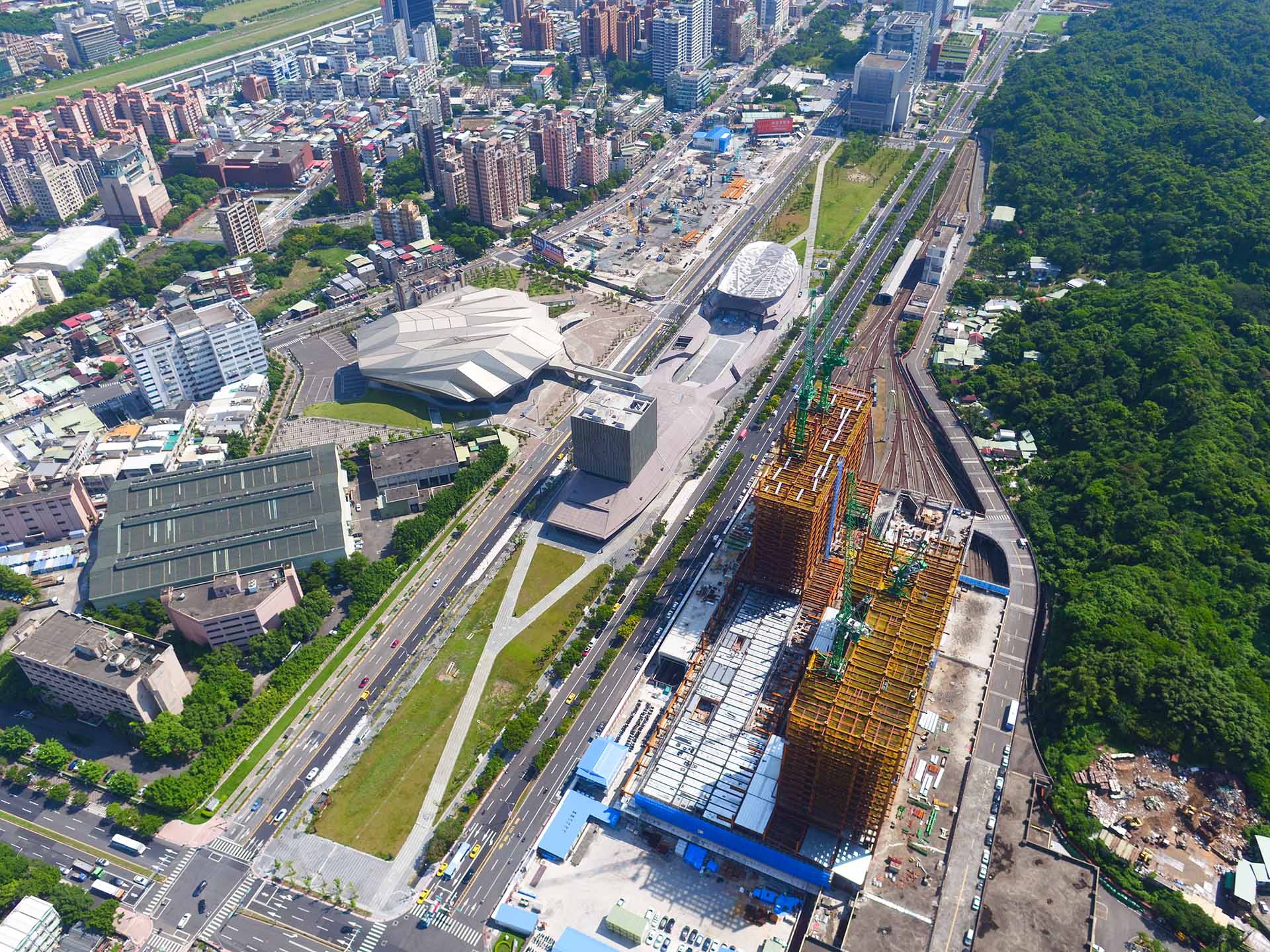 Featured Projects / Building
Nangang Depot Public Housing
A Model of Circular Economy
The CEC-led JV was awarded the Signature Project for the Green Circular Economy Social Housing Project, the Taipei Nangang Depot Public Housing design-build project in February 2019. This project is Taipei City's demonstration project with quantifiable circular economy target value. It is also the first circular economy internationally certified (BS 8001:2017) social housing in Taiwan (accredited in 2021). The project scale includes two 26-floor public housing blocks, comprising 1,442 units plus public space (total floor area of 156,034m²)1 .
As a design-build project, the CEC team was able to fully utilize the contractor's advantage in the design. Water recycling was optimized by constructing a modular format flood detention pond hidden away within the structure. The water tank material utilizes lightweight and detachable fiberglass re-enforced plastic (FRP) creating 327 tons of detachable water tanks. This not only reduces direct carbon consumption by decreasing concrete usage by 6,220 tons, but also reduces the structure load. Furthermore, recyclable FRP water tanks can be disassembled and reused in the future.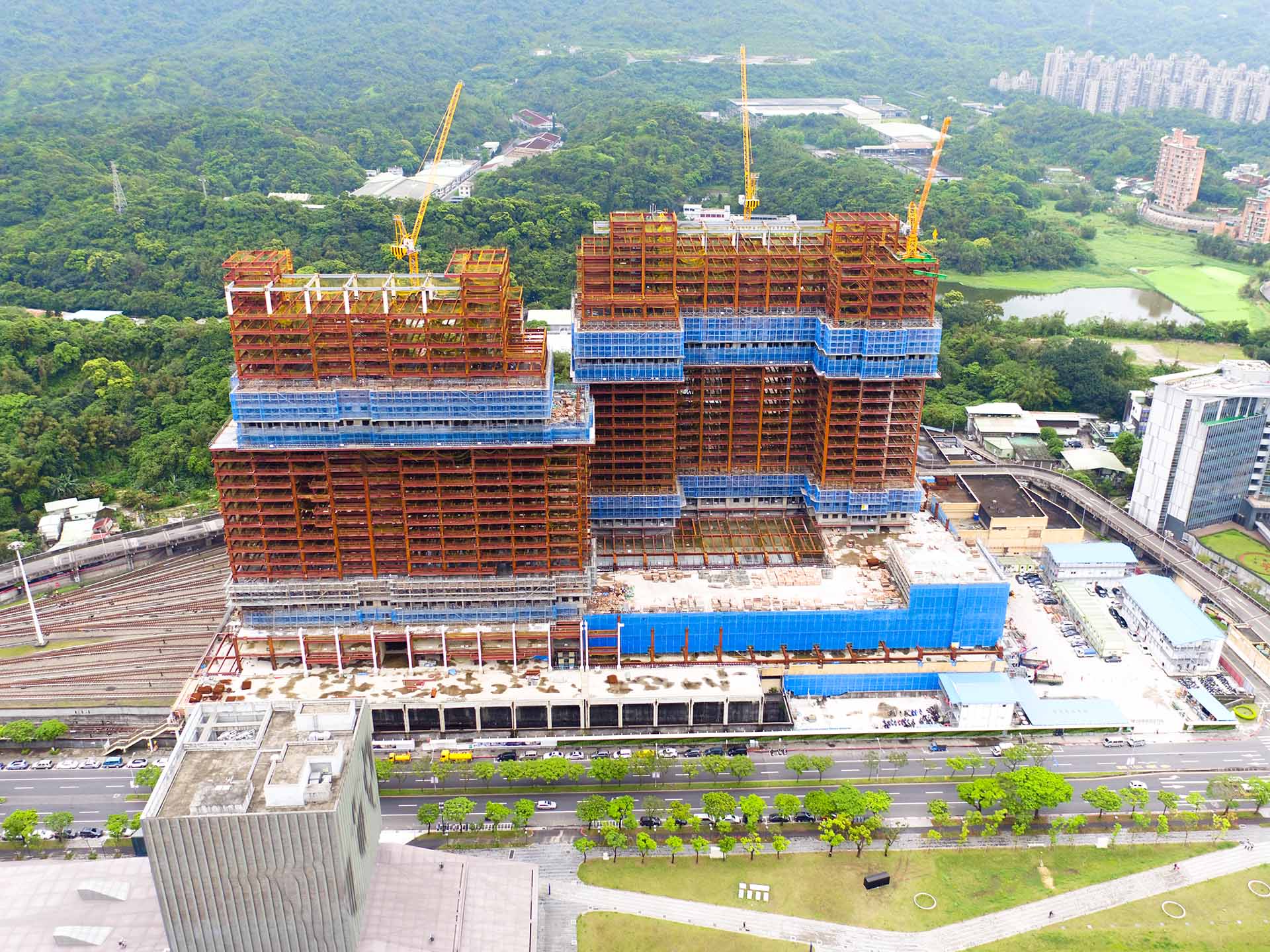 Another green adaptation is the use of dry wall partitions as opposed to conventional brick or RC walls. This reduces the structure load by 50%, which translates to a total deduction of 13,282 tons of materials.
CEC's advanced BIM application presented the final fit-out using VR technology. BIM VR technology allows clients to select colors, patterns, and other design elements in a simulated environment. This interactive design feature helps clients visualize the final presentation when making design choices, substantially reducing the risk of rework, wasted material, and delays.
In addition to BIM and VR, AI technology was also widely adapted for in this project, in such applications as electronic fencing, facial recognition system, personal safety protection identification, and engineer patrol system. These custom built devices and apps improve management efficiency and reduce labor costs and resources.
With all the design and construction features included in this signature green construction project, the Nangang Public Housing project, upon its completion, will accommodate approximately 1,442 households and the annual reduction of electricity consumption is estimated at 100,000 kWh.
1 1 ping is equal to 3.3058m²