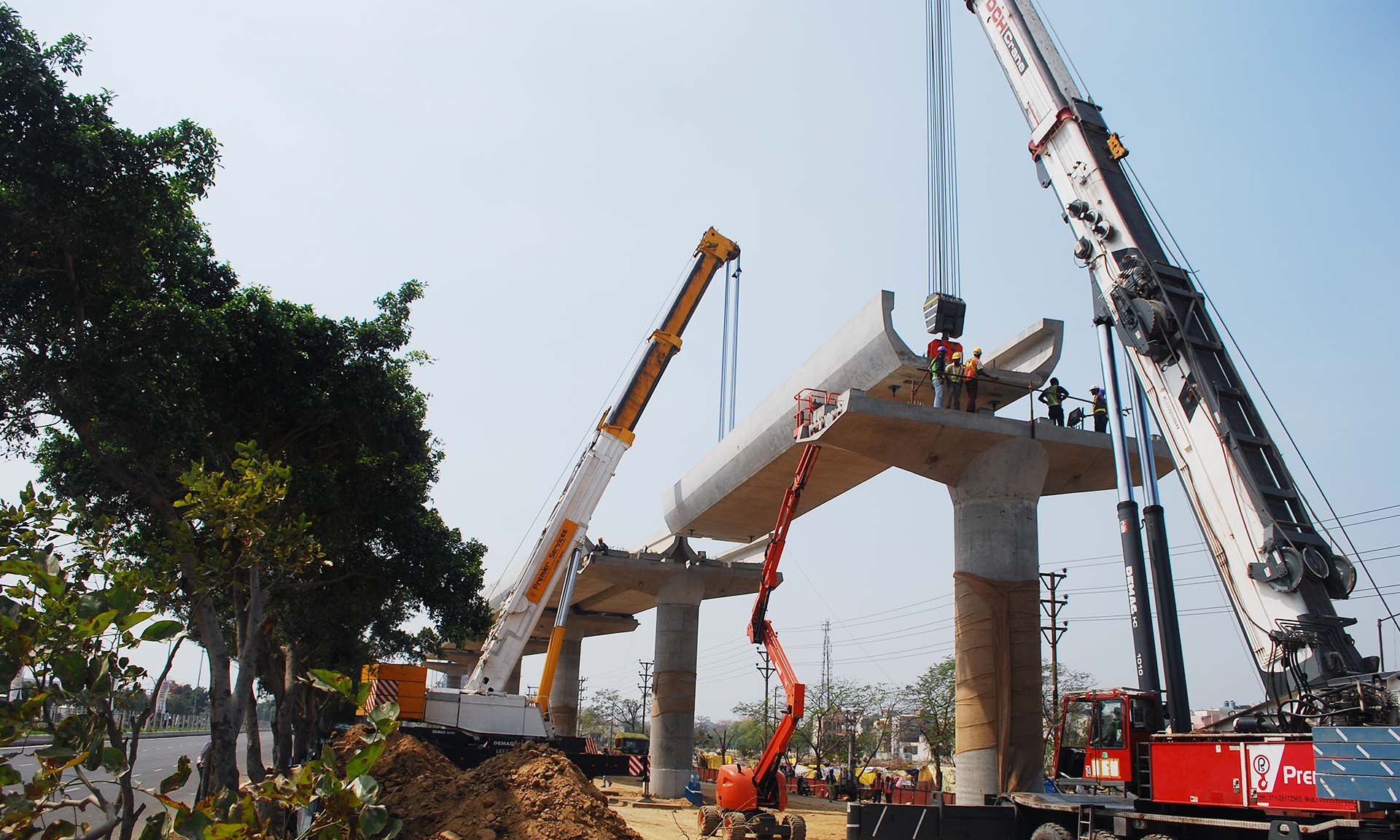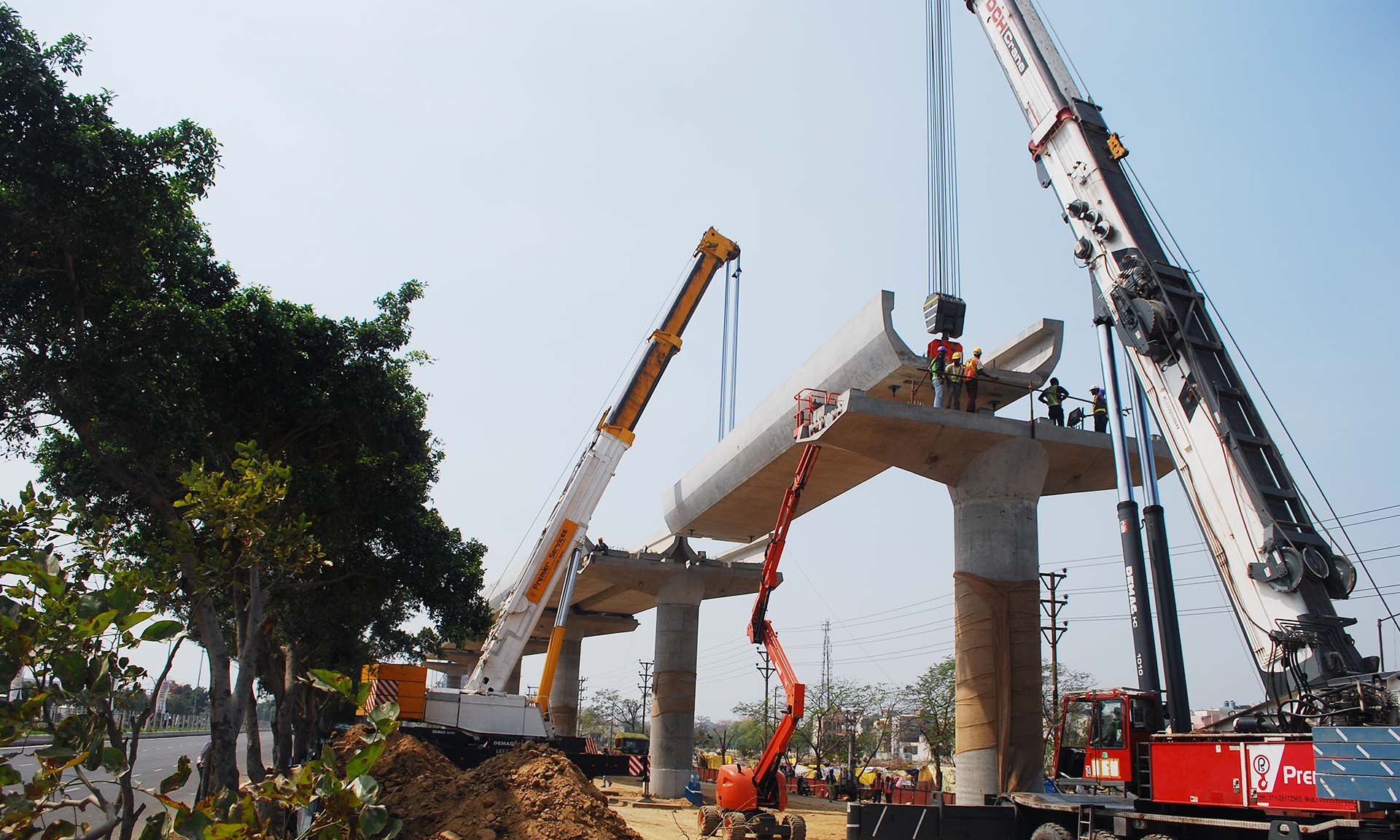 Featured Projects / Civil Engineering
Noida-Greater Noida Metro
Fast-track projects sets new records
In 2015, CEC's joint venture with SAM India – in which CEC had a 74 percent share – was awarded three contracts associated with Noida-Greater Noida Metro in the Indian state of Uttar Pradesh.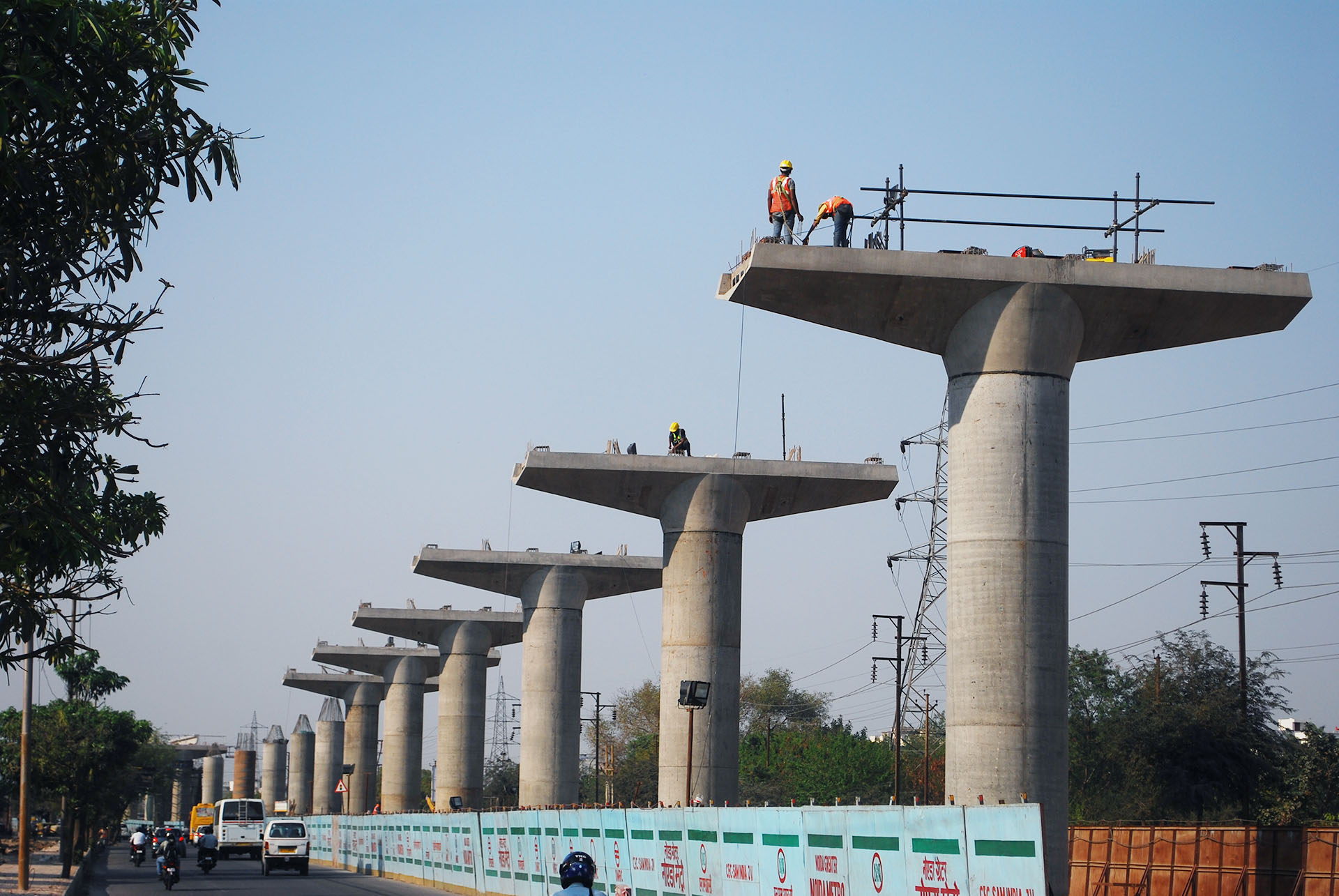 The project called for the design and construction of 30 km of elevated viaduct and 21 elevated stations, including architectural finishing of the stations. A taskforce was established to scale up resources expeditiously and ensure quick and seamless mobilization.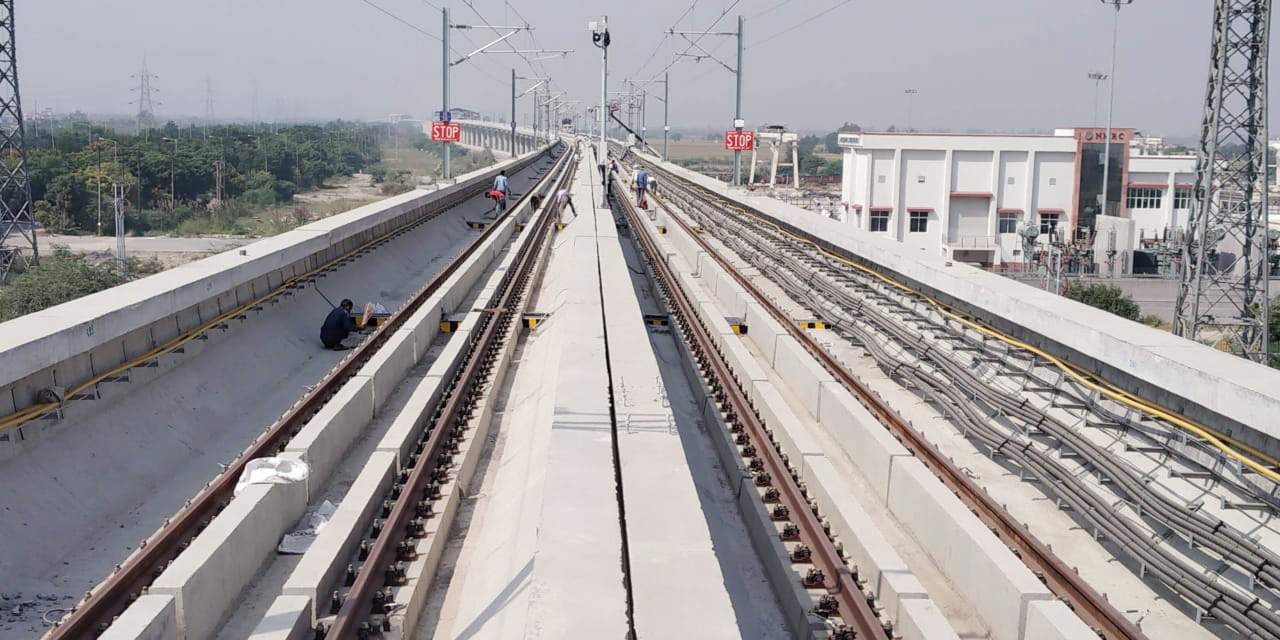 To meet the tight schedule, the fast track approach was adopted and full-span precast method was used. The joint venture set a national record in India by erecting 200 U-girders in a single month. All three contracts were fulfilled in August 2018, completing the 30 km project in just 36 months. The project has also been entered in the Limca Book of Records, an annual reference book documenting world records achieved in India.
The new Greater Noida metro has significantly shortened travel time between Noida and Greater Noida, which were previously only connected by road.