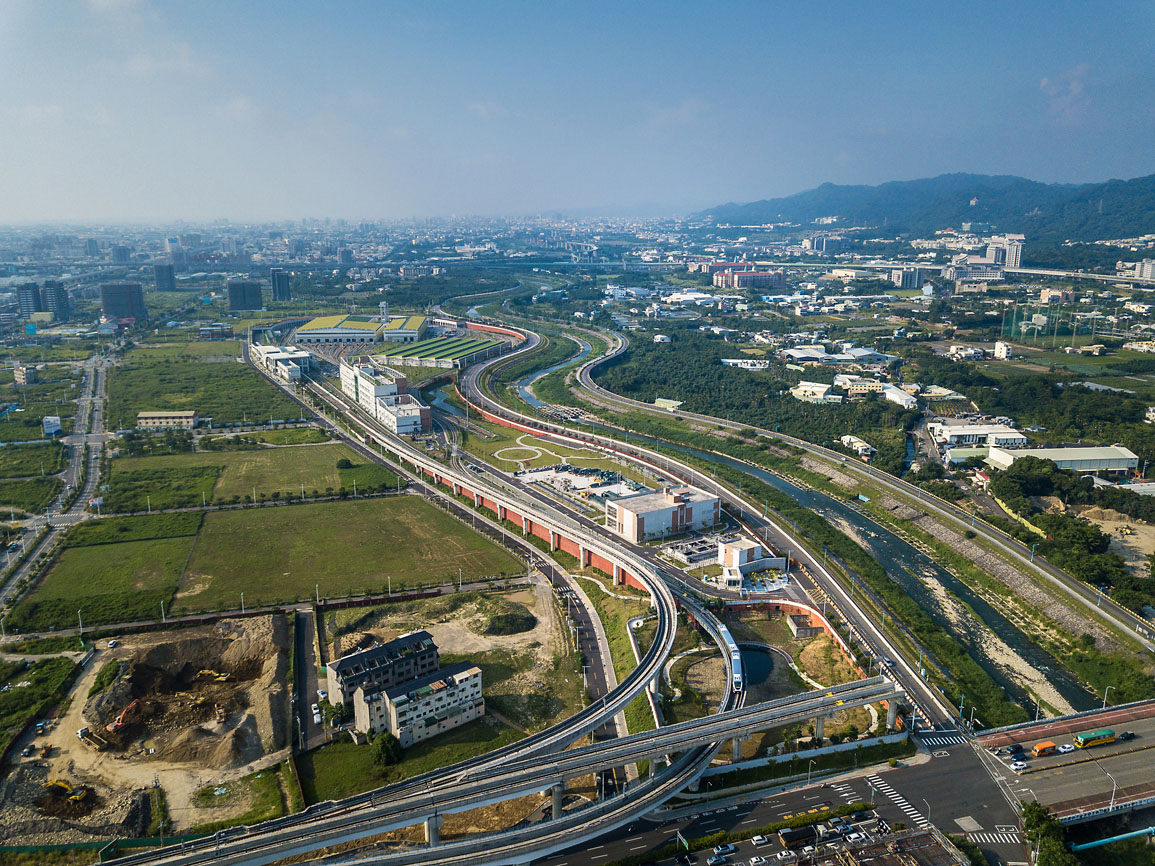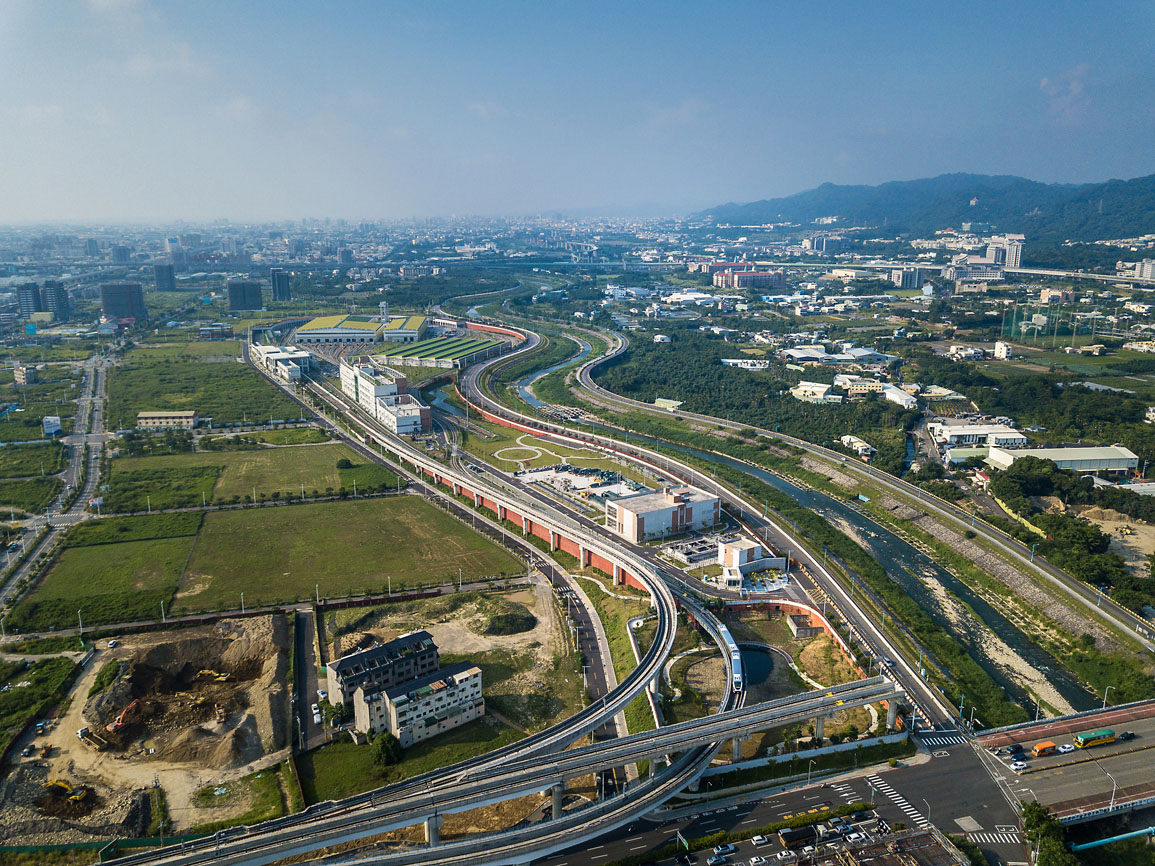 Featured Projects / Civil Engineering
Taichung MRT Green Line
A dynamic city gets its MRT
In Taichung, Taiwan's fastest growing city, CEC was awarded the two most challenging contracts on the Wuri-Wenxin-Beitun Line, or Green Line, the first line of the Taichung Metropolitan Rapid Transit (MRT) network. Passing through six districts connecting suburbs with the central business district, this 16.7 km medium-capacity transit line has 18 stations, with 15.9 km of the line and 16 stations being elevated.
Contract CJ910
CEC was responsible for the civil works of Beitun Depot – including G0 Station, a maintenance workshop, an administrative building, auxiliary facilities such as the sewage treatment plant and substation, and track work for the entire Green Line. For the track, the project adopted a floating slab system with movable frog turnouts to reduce noise and vibration.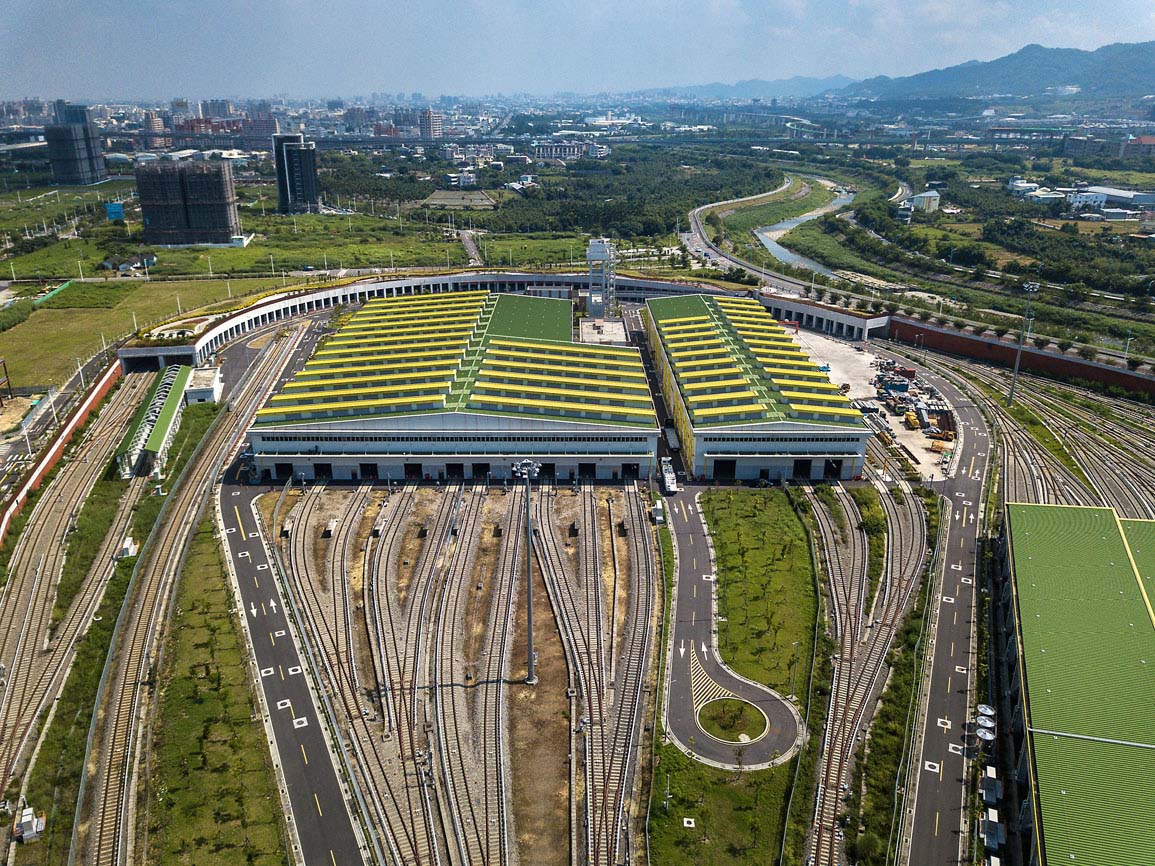 Contract CJ930
Contract CJ930 was the most difficult contract of the entire line, featuring a steel truss bridge crossing Fazi Creek. This 141-meter long bridge weighing 3,000 tons crosses the Fazi Creek without any pier in the river. The primary challenge was that the construction period was shortened by the monsoon season when work allowed in the river is limited by the river authority. Another challenge was viaduct construction along Huanzhong Road, where heavy traffic had to be maintained during construction. Despite these challenges, CEC completed project construction on schedule. Completion of this critical project has significantly reduced travel time between Wuri High Speed Rail Station and Taichung City.
Contract CJ930 received several accolades, including the 2019 Excellence in Engineering Award from the Chinese Institute of Engineers and Best Merit in the Rail Category of the 19th Golden Quality Awards for Construction.