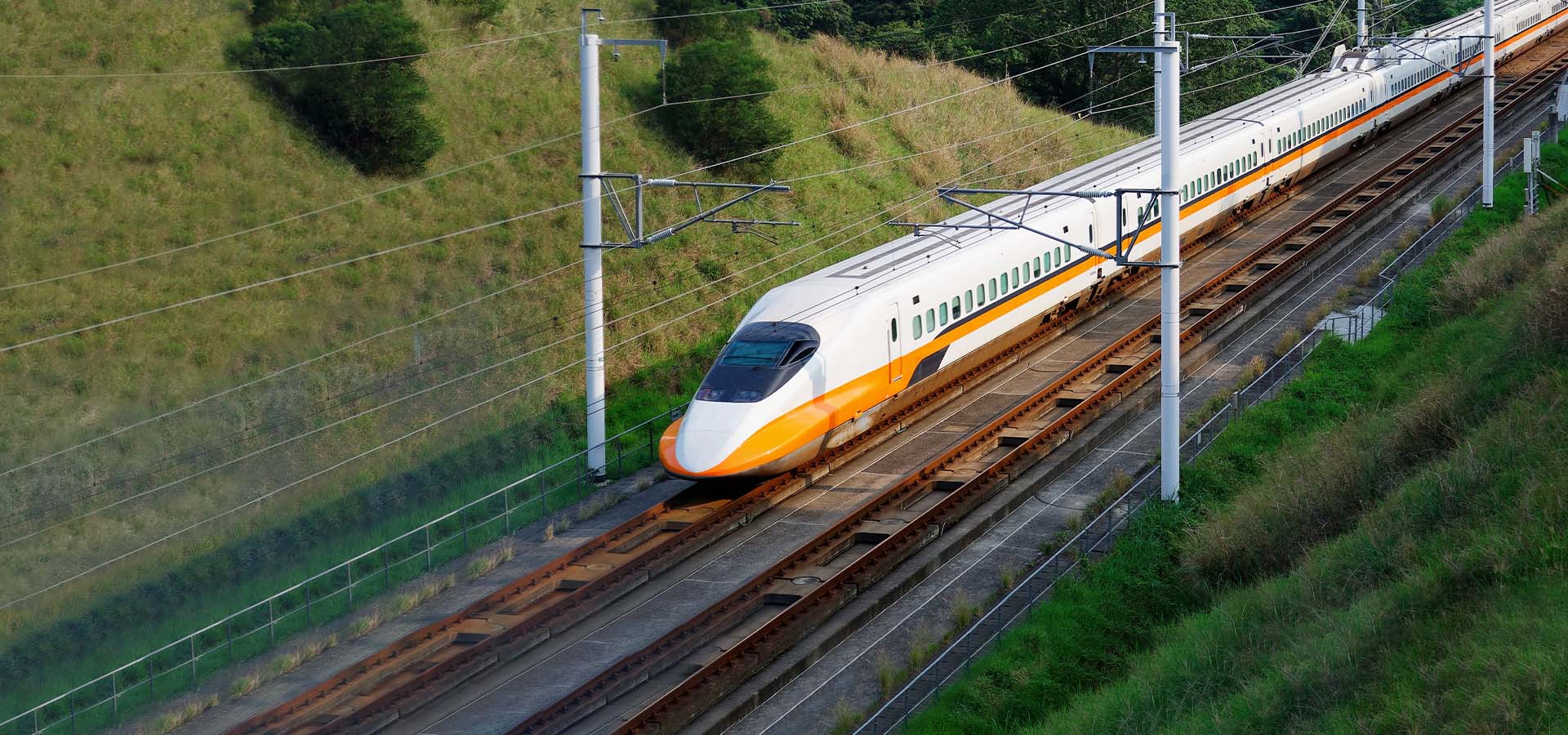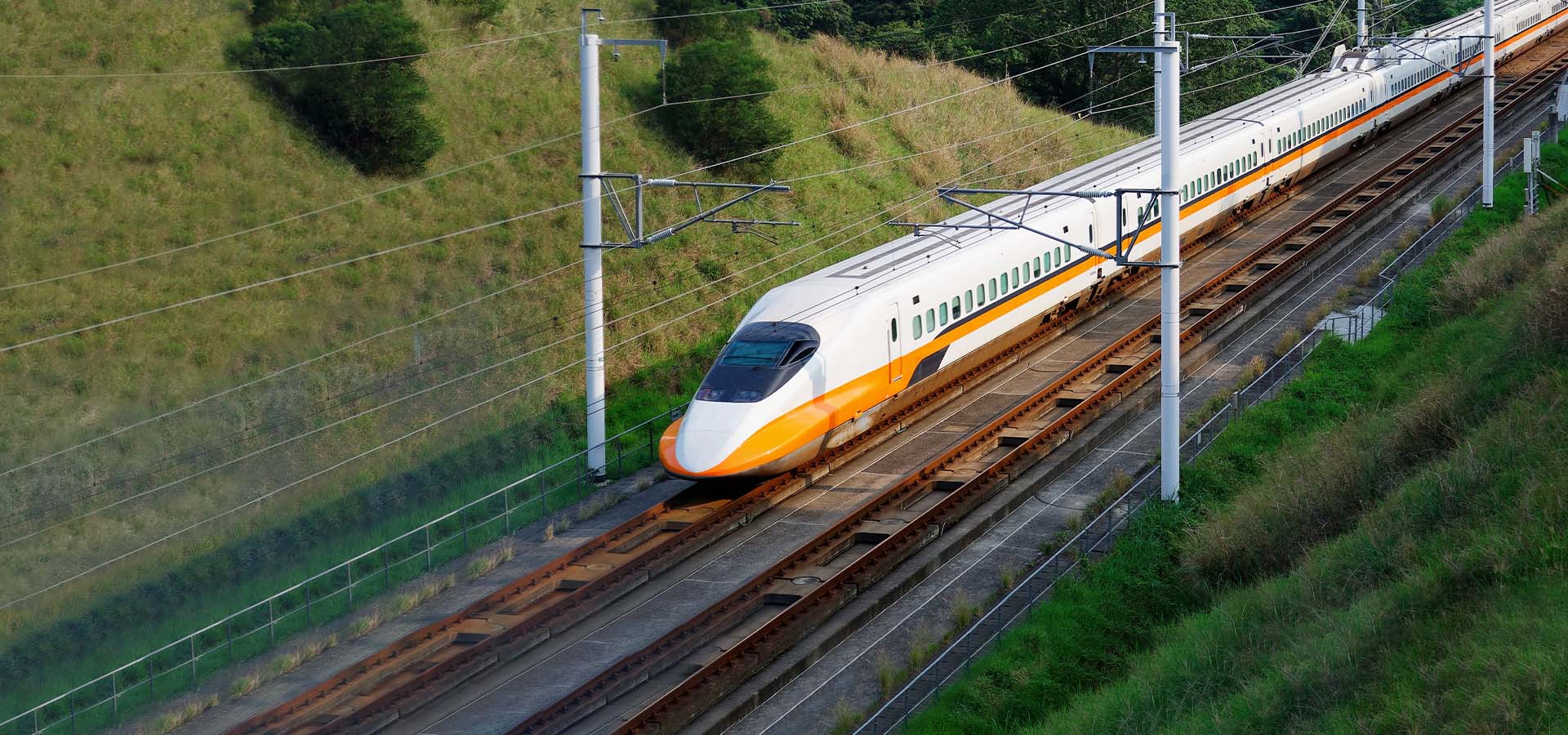 Featured Projects / Civil Engineering
Taiwan High Speed Rail
Advancing a new era in Taiwan rail travel
Taiwan High Speed Rail (THSR) runs from north to south along the island's western corridor for a total length of 345 km. Contributing award-winning work to one of the world's largest build-operate-transfer projects, CEC executed some of the most challenging viaducts and tunneling along the entire THSR line. Having won four contracts – S250, C260, C270, and S295 – we designed and built civil works across 79.4 km – approximately 25 percent – of the THSR's length, plus the two significant stations: Wuri (Taichung) and Zuoying (Kaohsiung).
Civil engineering contracts included one 65.4 km stretch of continuously elevated viaduct and a challenging 14 km section of tunnels through the Paghuashan Mountains. The Full-Span Precast Launching method (FPLM) was successfully employed across two projects (contracts C260 and C270) to increase construction speed and maintain quality.
Completing all the design and construction work on time – in a record four years – was a considerable feat in itself. This outstanding achievement earned CEC the British Construction Industry's International Award, plus a shared distinction with other contractors for the 2010 Asia Civil Engineering Coordinating Council's Outstanding Civil Engineering Project Award.
Contract C260
This project involved designing and constructing a nearly 37 km section of the THSR – including elevated viaducts and tunnels – in Changhua County in central Taiwan. The section through the Paghuashan Mountains consists of seven tunnels, constructed using the New Austrian Tunneling Method, at a total length of 9.4 km. This stretch of THSR includes the single longest tunnel on the line: the 7.4 km Paghuashan Tunnel, which was broken through in just 22 months. At 24.4 km, the bridge section has a maximum span length of 80 m, and a 2.9 km cut and fill section. The excavation of top heading at a rate of 254 meters per month is the fastest achieved in Taiwan to date.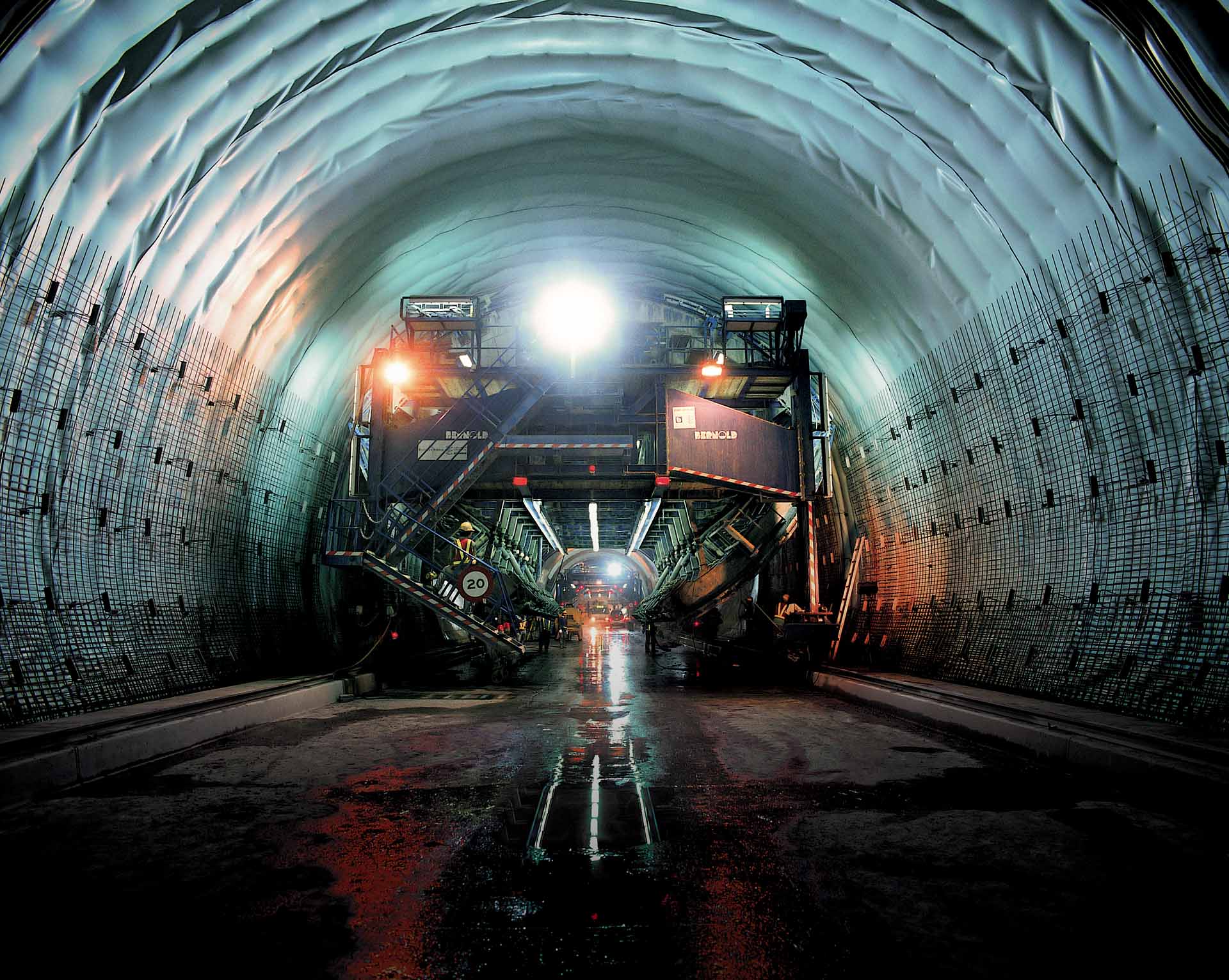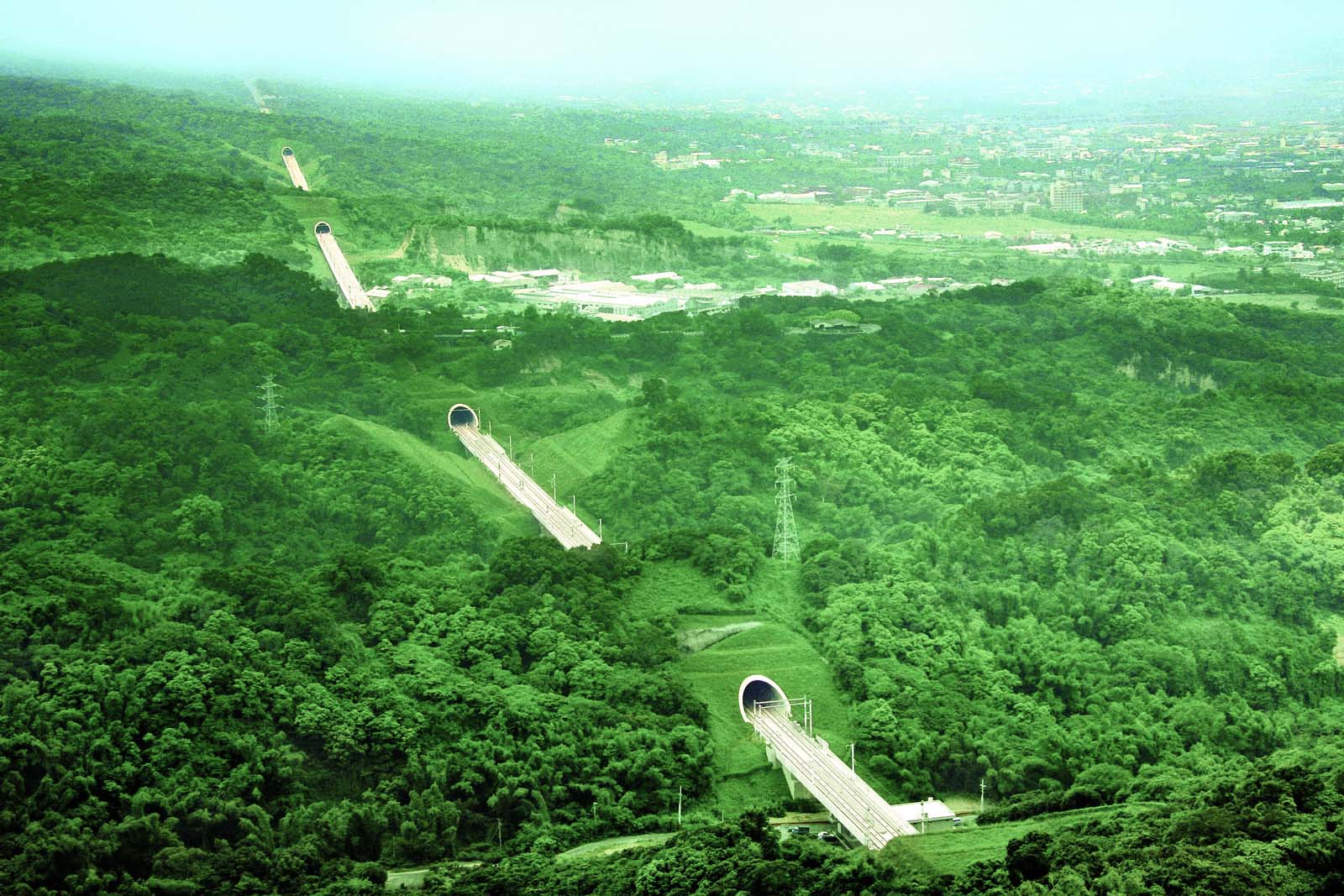 Contract C270
For this project, we designed and constructed nearly 43 km of the THSR in Yunlin County in central Taiwan, including 41.4 km of typical span (30 m and 35 m) and 1.4 km of atypical span (maximum 85 m). We also built bridges spanning four rivers, for a combined length of 5 km. Besides FPLM – which increased safety as well as the speed of viaduct construction, at up to two spans per day – the balanced cantilever method was used for atypical bridges traversing obstacles like provincial roads and railways, where longer spans are required.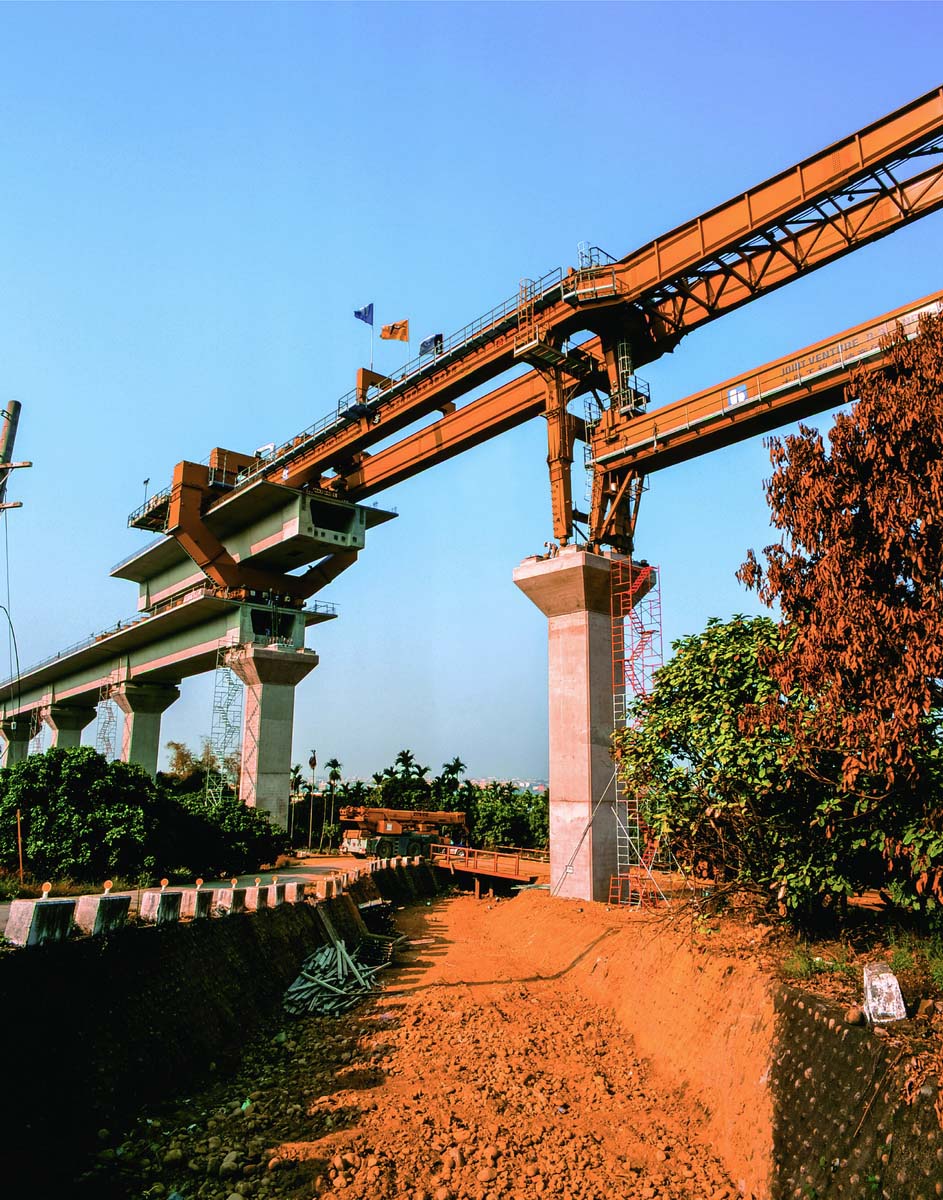 Contract S250
This project saw us complete the technically challenging, elevated Wuri Station in Taichung – the THSR's largest steel-reinforced concrete structure. The buildings' combined floor area reached 114,862 m² in a base area of 120,690 m², with a main station floor area of 72,098 m². Reinforced concrete was used for the parking facilities, and steel reinforced concrete for the main station. To reach the required strength level, each of the station's steel columns was composed of eight steel H-beams welded together – by contrast with conventional steel columns, which use one steel H-beam. A major design challenge was to integrate the station and track-supporting structures, making Wuri unique among THSR stations.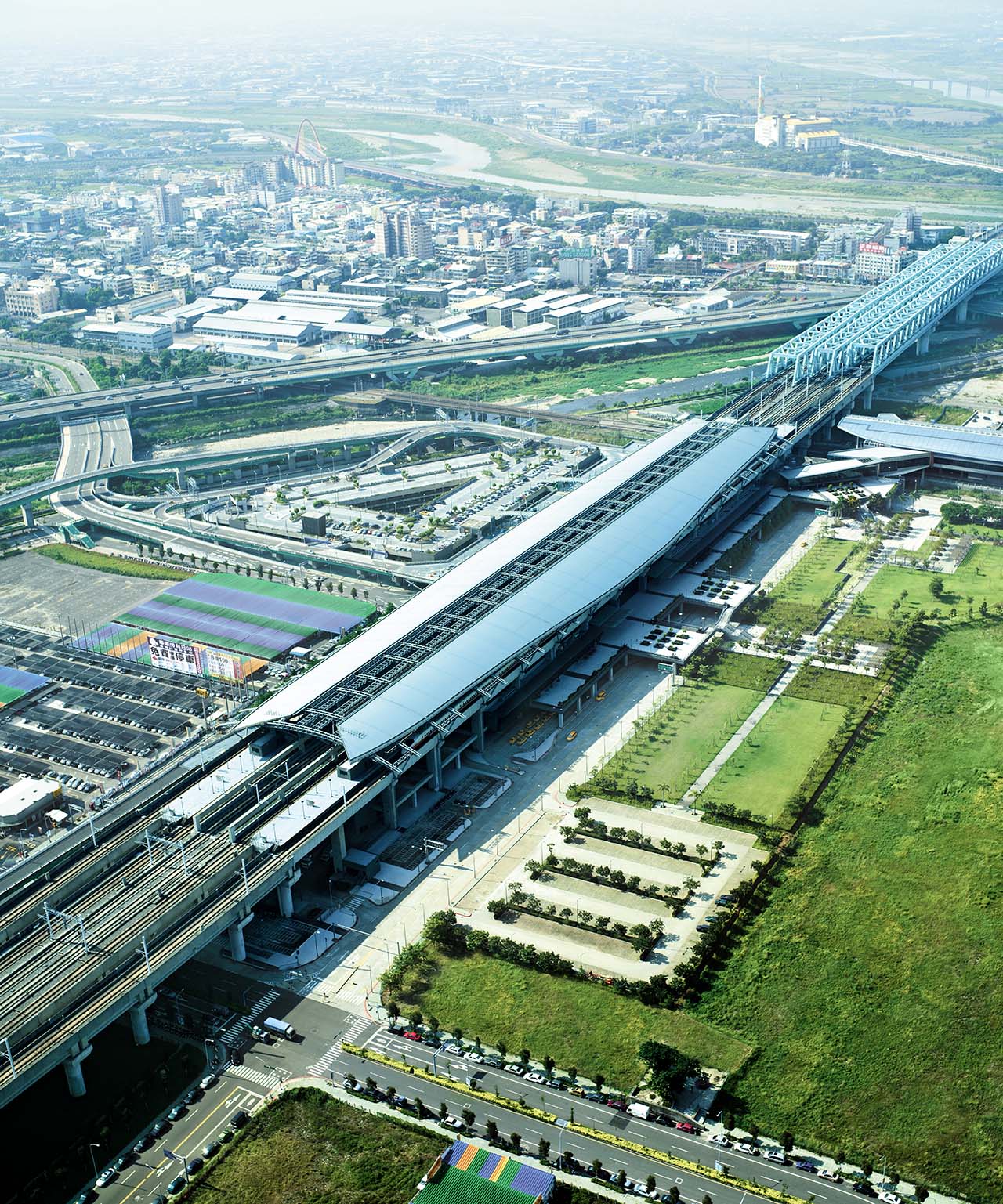 Contract S295
Zuoying Station is the THSR's only at-grade station, meaning the station is on the same level as the railway line. Zuoying has multiple tracks, with a concourse level on the second floor and platforms at ground level. For this project, the total floor area reached 81,400 m² in a base area of 54,875 m², with a main station floor area of 36,490 m². Reinforced concrete was used for the parking, substation, and catering facilities, while steel reinforced concrete was used for the main station. Zuoying is the only station in southern Taiwan where the THSR, conventional railways, and MRT converge, resulting in the emergence of a new business, commercial, and residential center in Kaohsiung.