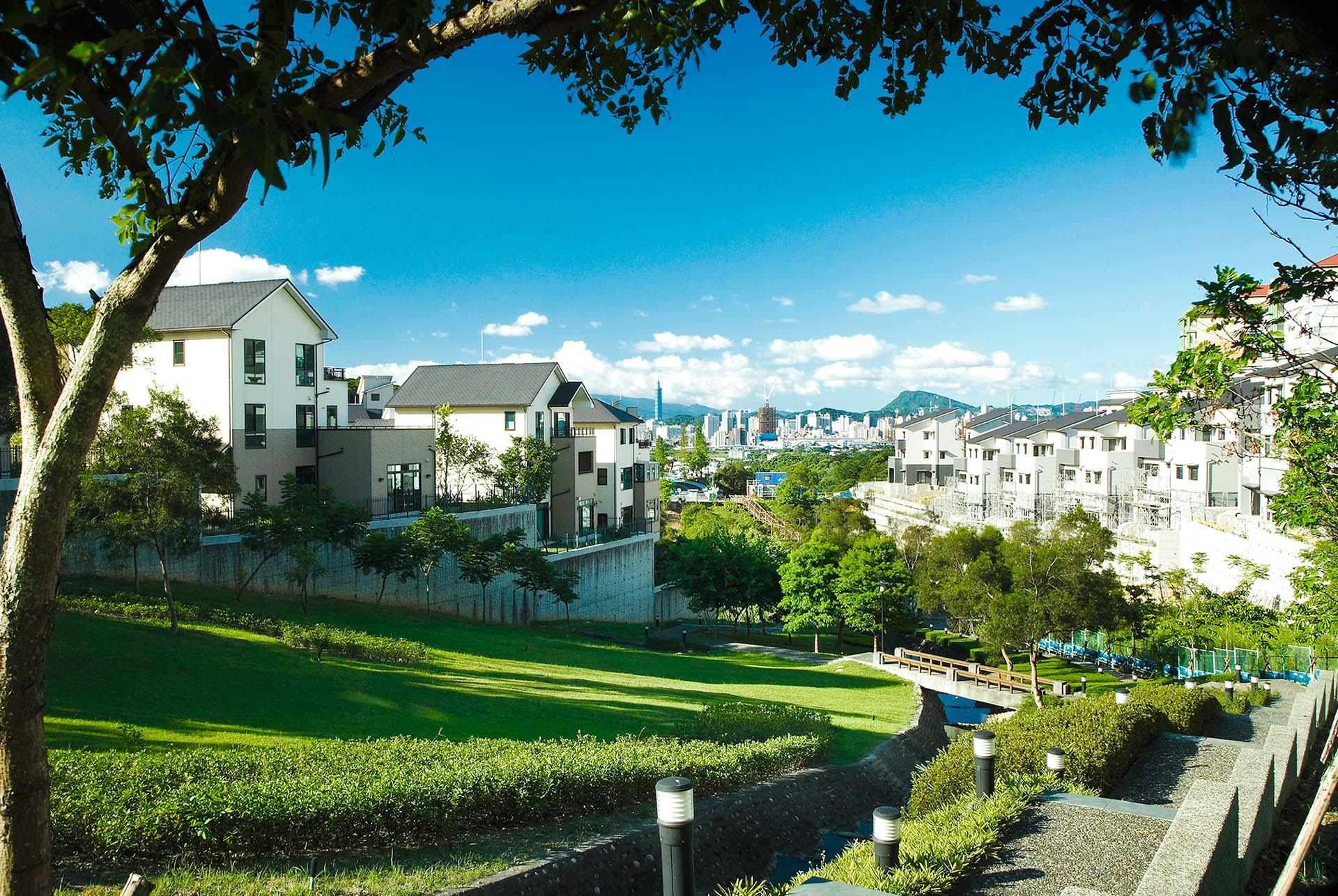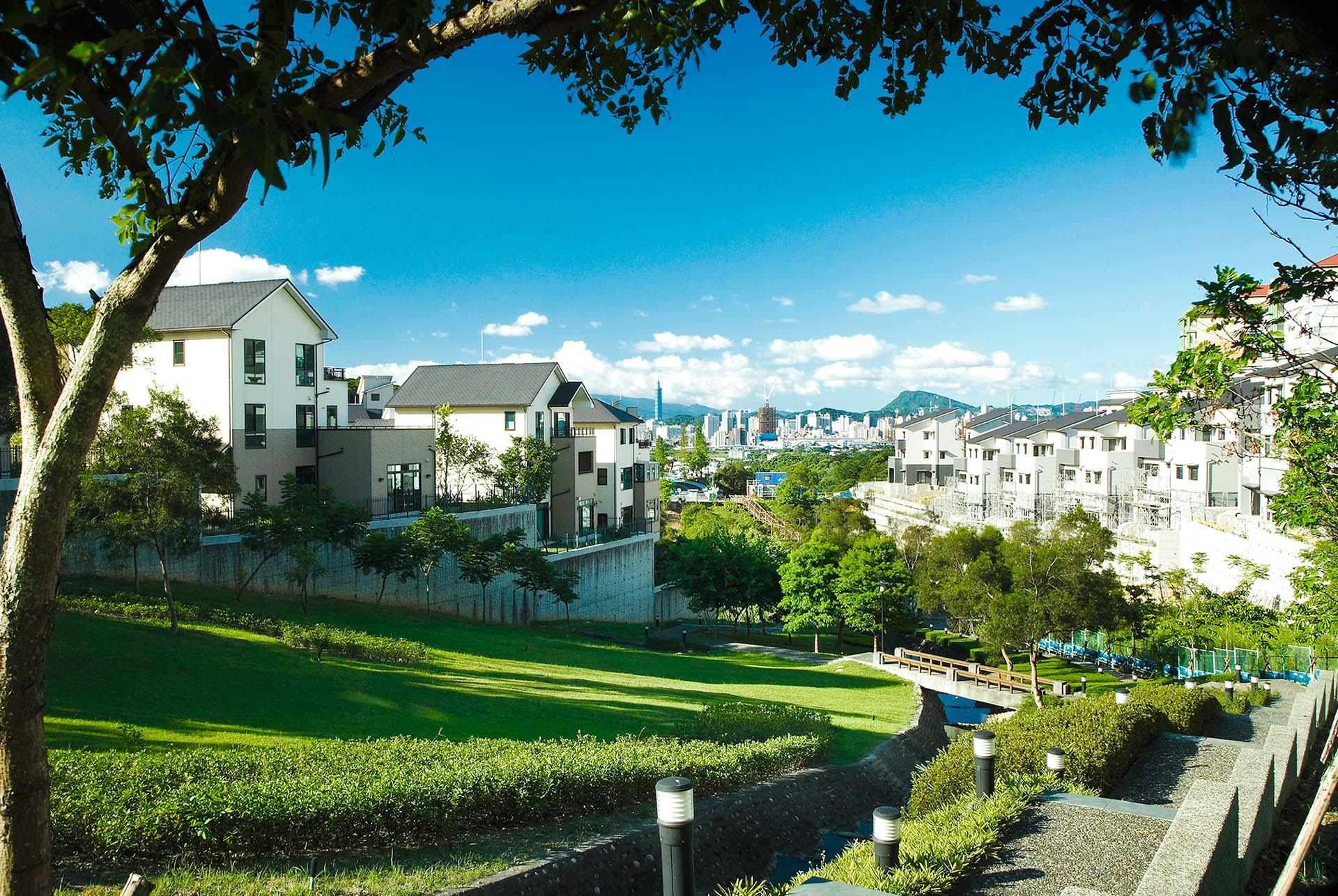 Featured Projects / Building
The Village
One with nature
Nestled in the hills on the outskirts of Taipei, The Village is a residential development composed of 860 villas spread over 76 hectares. The complex includes a five-story, 4,400 m² recreation center overlooking Qingshan (Green Mountain) Lake, including a driving range, swimming pool, spa, and entertainment facilities.
Transforming the mountainside site into a residential community complete with first-class infrastructure and public facilities was a pioneering undertaking. The Village, a lush natural hideaway with the low-rise housing looking out on spectacular natural landscapes, boasts plenty of open green space.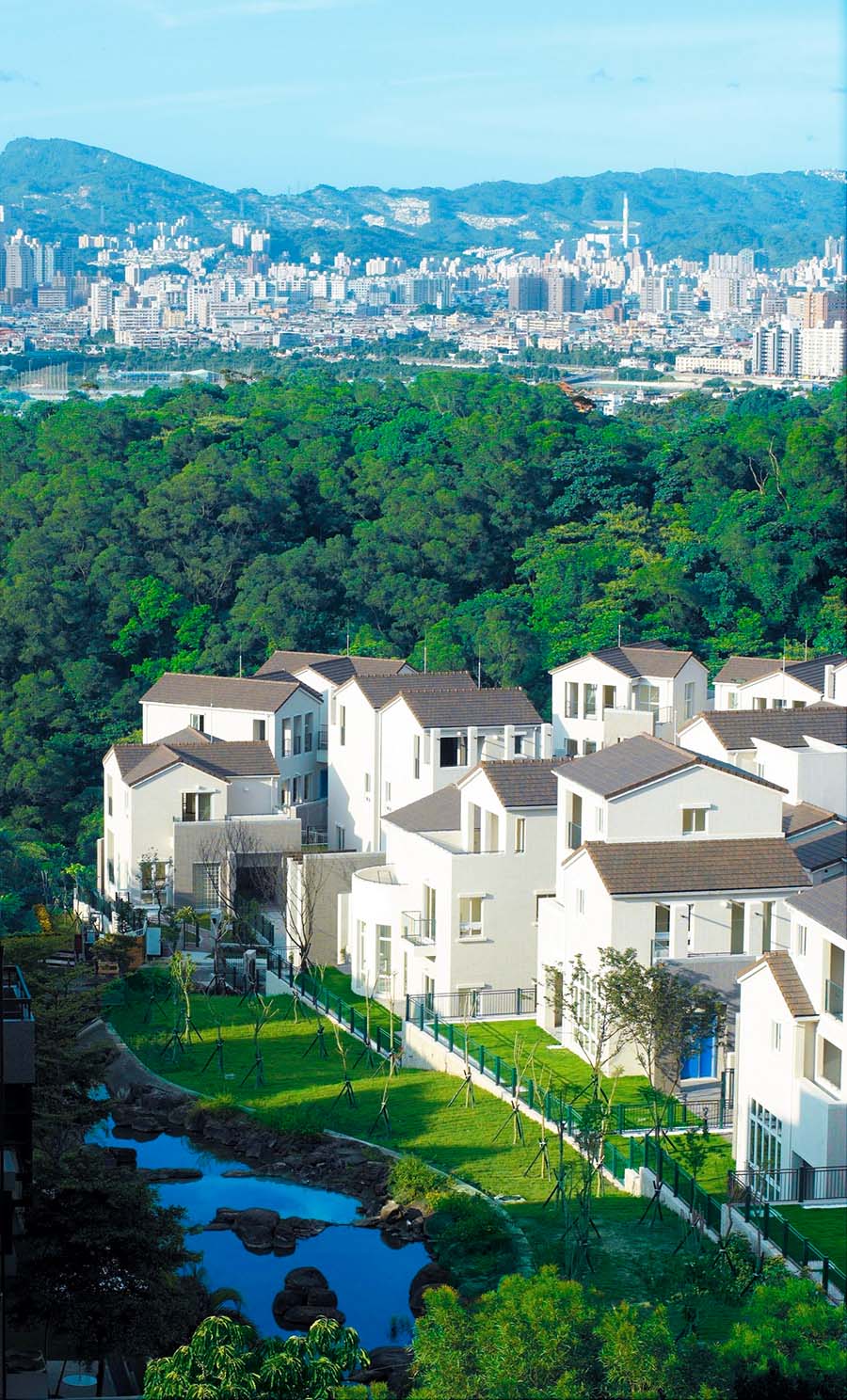 Great care was taken to ensure the entire development nestles harmoniously into the surrounding natural environment. More than 12 years of ground treatment, beginning in 1988, was essential preparation for The Village site. Key ecological features of the project include water and land sustainability as well as an environmentally-friendly wastewater plant.
The development includes 25 hectares of forest, a 1.5-hectare man-made lake perfect for leisure activities, a 37,122 m² park replete with indigenous flora and fauna, a 17,980 m² sports park, and two smaller recreational parks within Qingshan Park, four children's playgrounds totaling 21,579 m², plus numerous plank roads and hiking trails.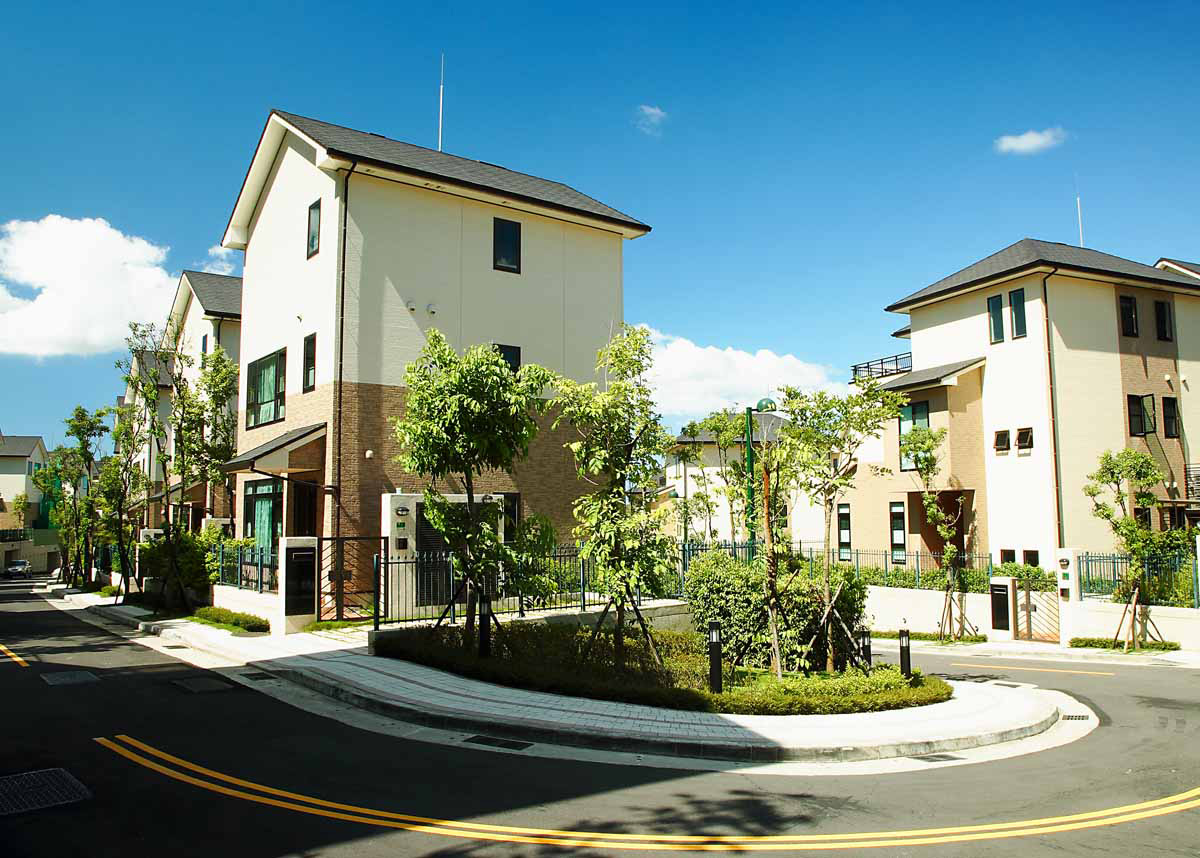 In 2006, The Village was awarded the FIABCI Taiwan Real Estate Excellence Award for Best Construction Quality for a New Community from the Real Estate Association of the Republic of China (Taiwan).